Hi everyone! Hello July! In this hot season, I am putting aside all the wool/cotton yarn. But, I am not stopping any crochets. I am just changing the yarn type for the Summer. And they are paper yarn~~~~
It has been 2 years since I last crocheted with paper yarn.
(You may like to check out: Crochet Summer Bucket Hat with Paper Yarn with Free Online Pattern & Crochet Design Cup Mat / Pot Holder with Paper Yarn)
This time, the paper yarn I got is from another Japanese Store called Daiso. There are outlets in Japan, Hong Kong, Taiwan and some more places. They sell good quality and reasonable price yarns but the stock is quite seasonal. I was really surprised to see so many colors selling in the store. But later when I want to get more supplies, they are already sold out 🙁
Well...lesson learnt: I should get more than enough next time LOL
Comparing the quality of the paper yarn, the Daiso ones are a little thicker than Craft Club's ones, so my fingers got fatigue easier than before during the process of wayuu bag crochet. But price-wise, Daiso wins for sure.
And here let's have a look at what I did!
I crocheted this Wayuu Bag with a free Chinese pattern I got from a Taiwan crochet group,.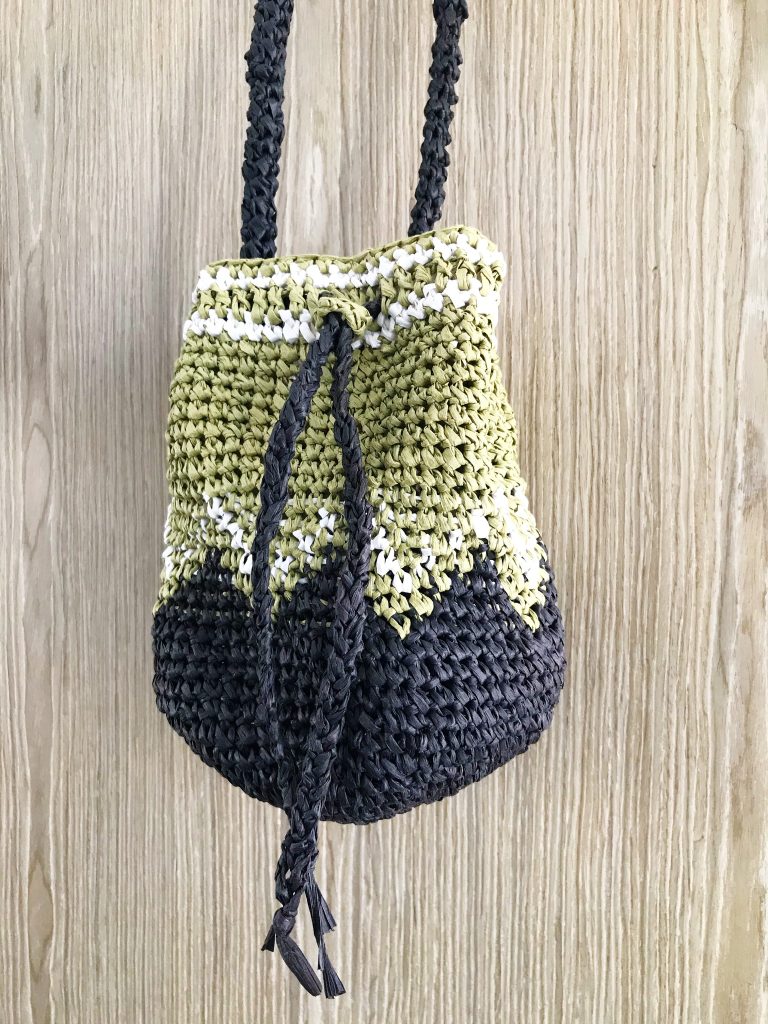 But I didn't stick to the pattern. I just took it as a reference and had my own color arrangement. I prefer a simple and plain pattern than the traditional and colorful color mix and match type of wayuu bag. 
Other than the color, I have modified also the size and the handle of the bag.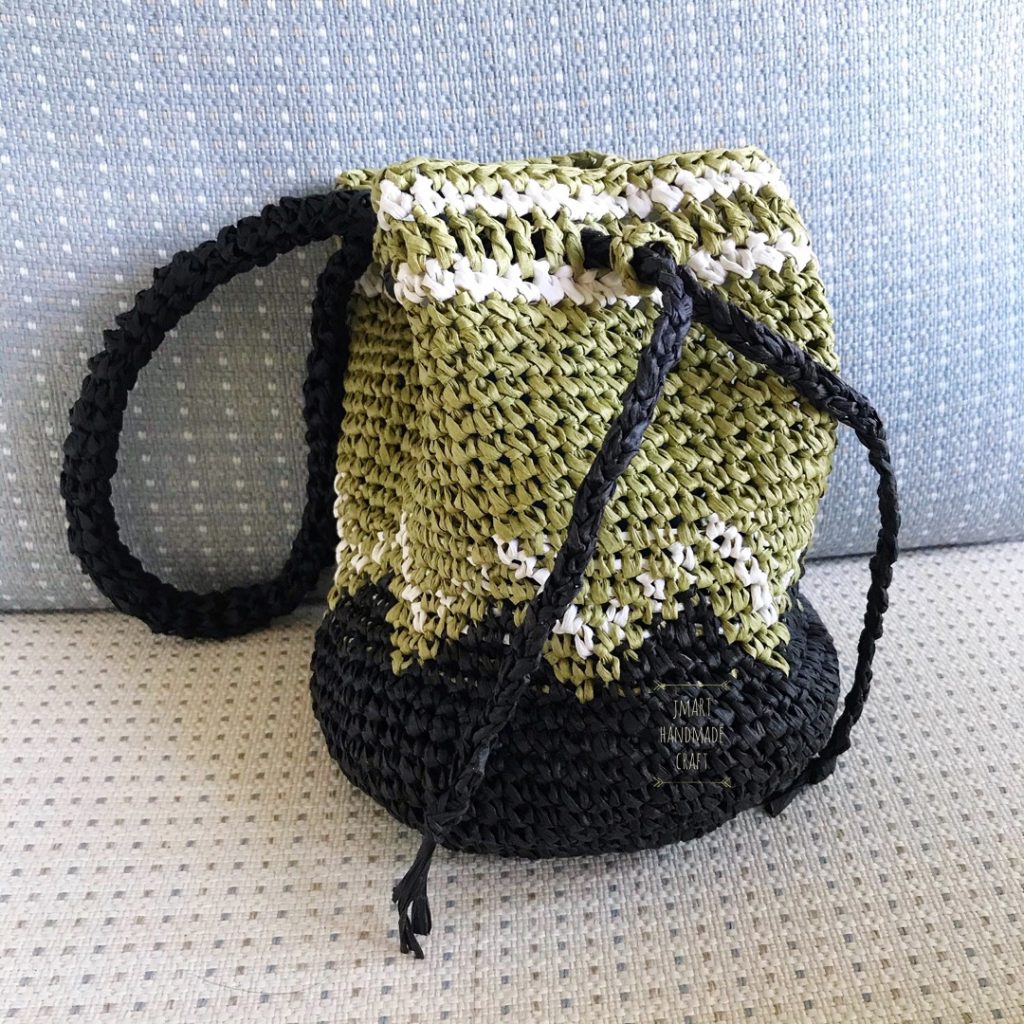 The size is similar to a standard small bucket bag and it's good for summer hang out!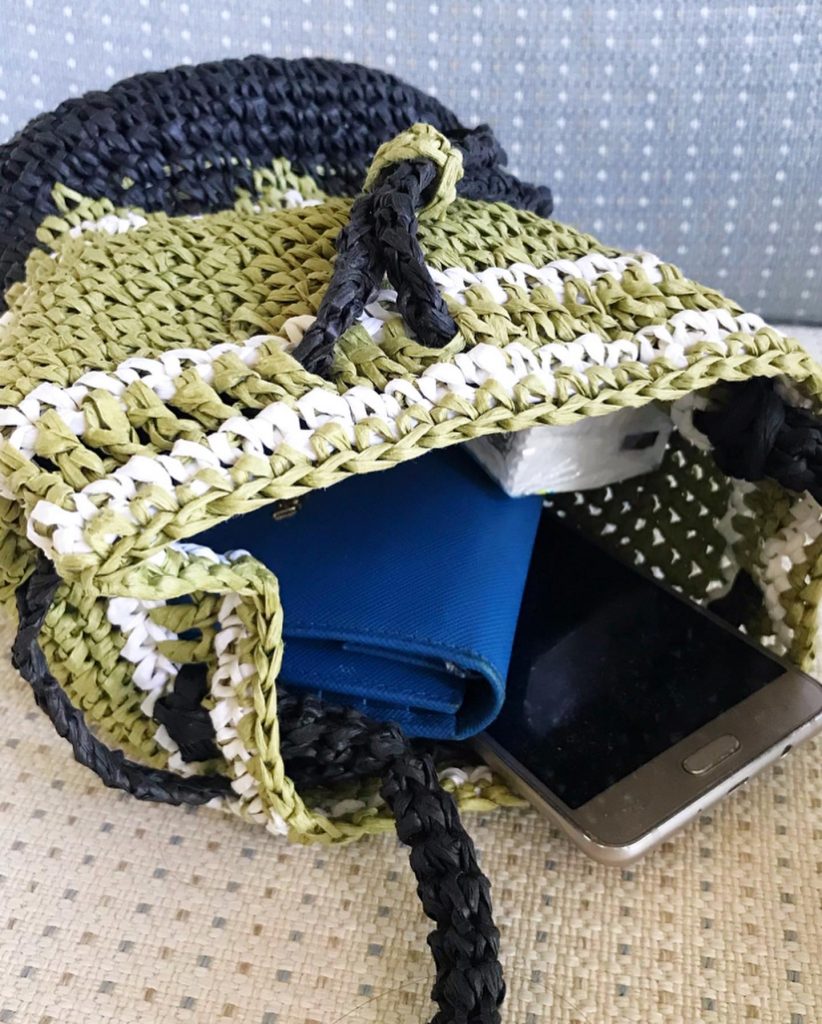 Perfect to put in your wallet, mobile phone, a pack of tissue paper and some little accessories.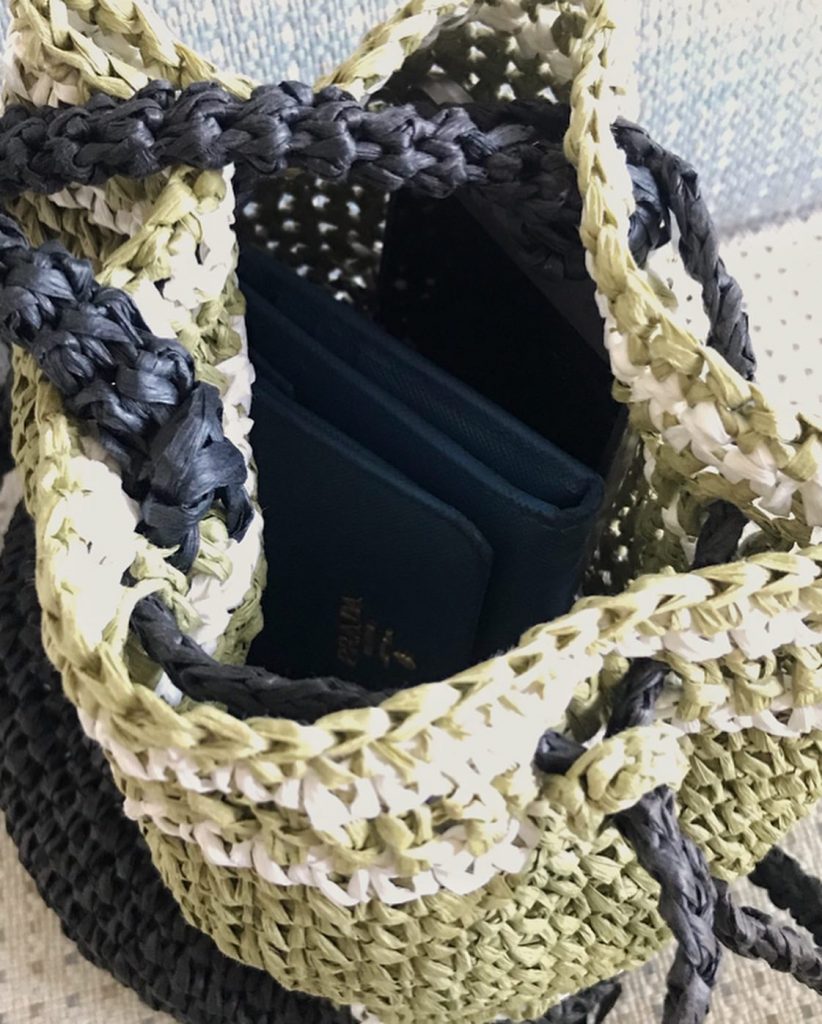 This is the first bag I have ever crocheted. Although it's tough and tiring to crochet with paper yarn, I am really satisfied with the outcome. 
Crochet Wayuu Bag Free Pattern
As mentioned above, I crocheted this Wayuu Bag with my own modifications. So based on what I have crocheted, I have written a pattern of my version of paper yarn wayuu bag below.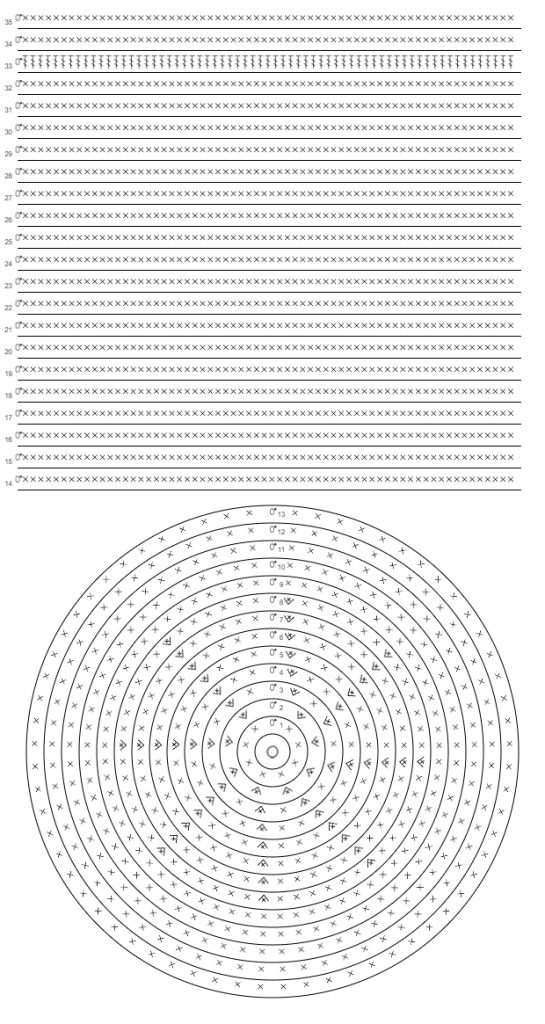 For the change of color, you can follow the pattern below. You may change the color distribution as you wish. As I start the base of the bag from a magic ring with 8 sc, so I did 8 V-shapes in total. If you starts with a smaller round or larger round, you should adjust the number of V-shape accordingly.

Crochet Wayuu Bag Handle Pattern
The pattern is just illustrating the way to crochet the handle. It doesn't really end at row 10. You have to decide your own length of handle. 
For your reference, I have crocheted 56 rows for my handle.
For the drawstring, I have crocheted 3 long strings with chain stitches.
Then, I do a 3 strand braid with them to form a thicker and stronger drawstring.
Insert the drawstring on the row of 33, i.e. the row with double crochet stitches.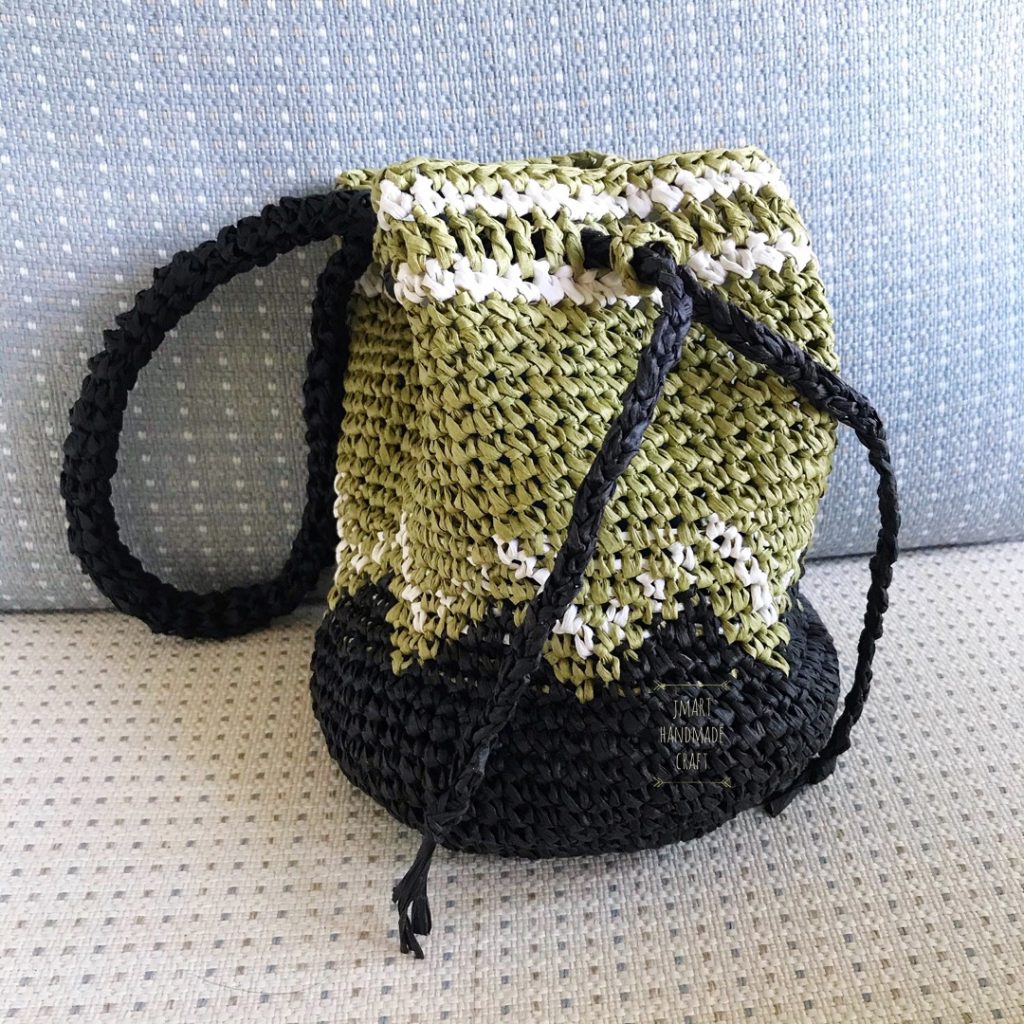 This pattern is shared for FREE because I want to uphold the sharing and appreciating culture. I would be very thankful to have your generosity to show me support by leaving a comment if you like this post. Please also credit me When you have finished crocheting with my pattern. I would be SO CONTENTED and APPRECIATED if you could share your work with me by tagging me on Facebook or Instagram @jmart.handmadecraft 🙂
After making this bag, there is still some leftover yarn. Stay tuned for my next post for some more paper yarn crochet ideas 🙂
This pattern is for individual use only and is protected by international copyright law. In accessing this pattern you agree to print and use this pattern only for your personal non‐commercial use. You may not distribute or sell electronic or paper copies of this pattern.You may not sell an item made from this pattern as well.