Hi everyone! It's been awhile since my last post of unboxing and review. Today I am going to show you the third box I got from my sister years ago, which is Disney Marvel Crochet Box Set.
My followers and fans of Facebook and Instagram might have seen my avengers amigurumi before and yes, they are all from this crochet kit! I have been receiving some requests asking for a pattern release but I can't do it as it is a copyrighted pattern.  Therefore, what I can do is to write a unboxing and review here to help you understand what's inside the box and what are the patterns available before you buy it.
Let's begin by looking at the box!
You can see all the heroes that you will learn how to crochet on the sides of the box. There are altogether 12 heroes. They are:

1. Spider-Man
2. Captain America
3. Hulk
4. Iron Man
5. Black Widow
6. Hawkeye
7. Thor
8. Ant-Man
9. Faicon
10. She-Hulk
11. Star-Lord
12. Groot
Disney Marvel Crochet Box Set Crochet Kit Unboxing
The kit set is well organised with different sections. Inside, you will find a small crochet pattern booklet and all the materials you need to crochet two heroes.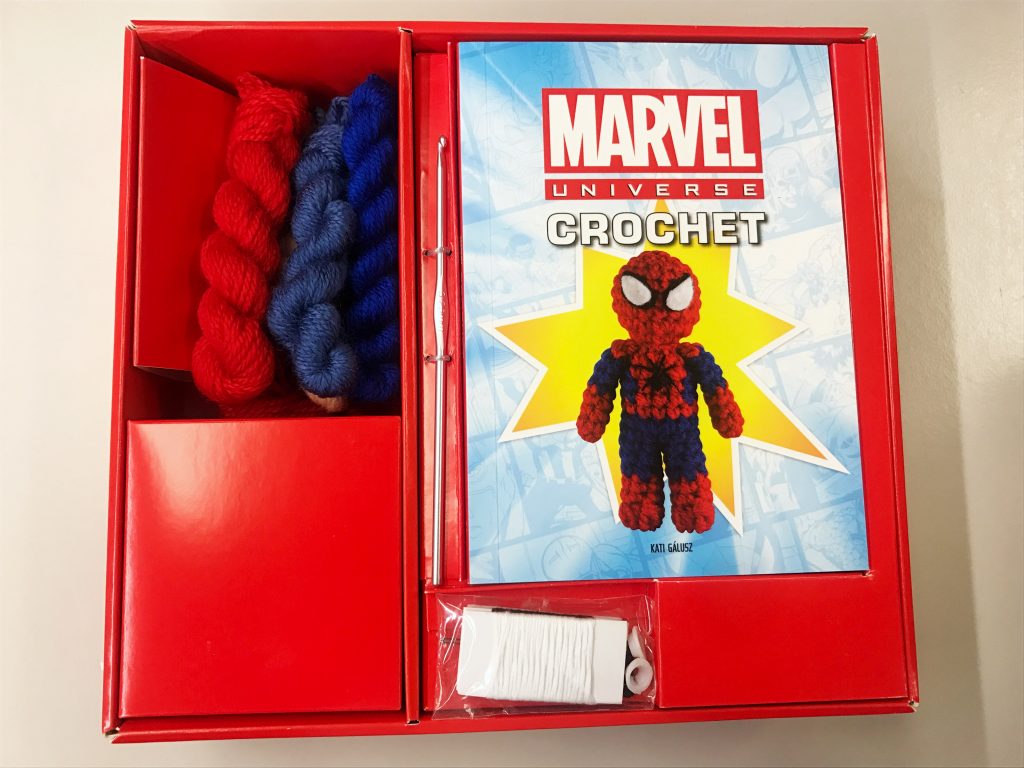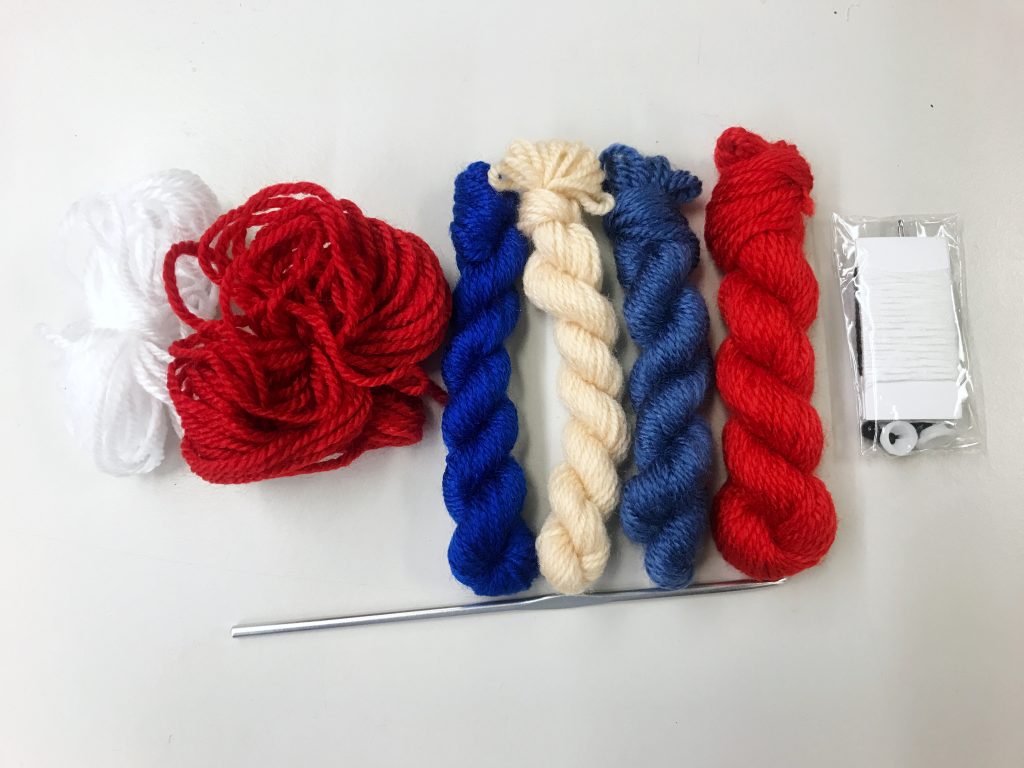 The materials provided are really complete. 
acrylic yarn
crochet hook
safety eyes
embroidery thread
a big pack of stuffing
a tapestry needle

The comprehensiveness of the material provided is as great as the Princess Set. Not only the basic supplies  are provided, things like stuffing and tapestry needle are included too.
With the materials, you can crochet 2 heroes, Spider Man and Captain America.
Disney Marvel Crochet Box Set Crochet Kit Review
Now, let's look at the guide and see what I have crocheted with this kit.
The crochet pattern booklet is very comprehensive. It starts off with crochet stitch and techniques.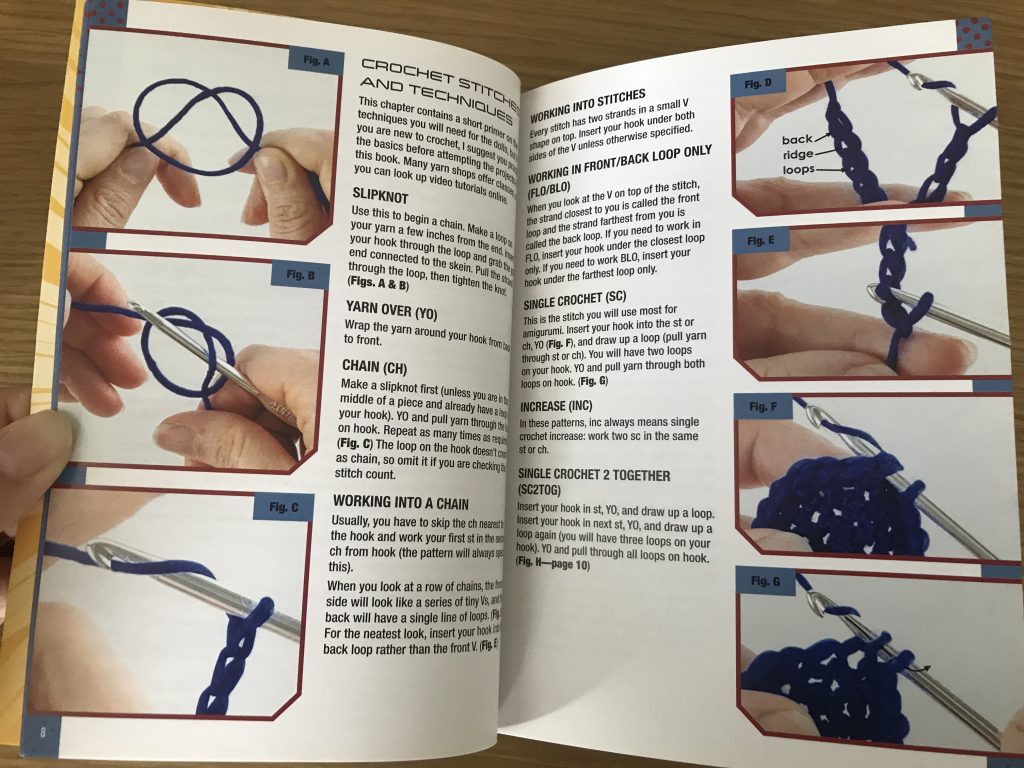 After you learn all the required stitches and techniques, it comes to the step-by-step guide for each princess project.
There are clear photos to demonstrate the complicated stitches and techniques of sewing along the crochet pattern.
And here comes what I have made with this Disney Marvel Crochet Box Set Crochet Kit.
Crochet Marvel Hero Spider Man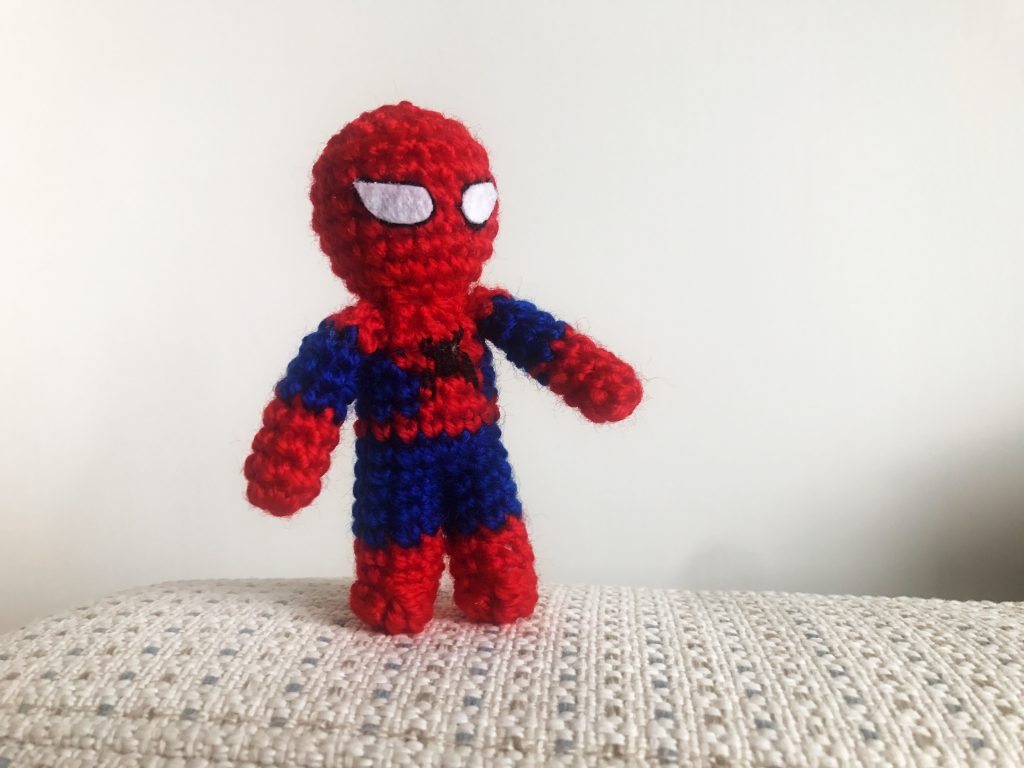 Crochet Marvel Hero Captain America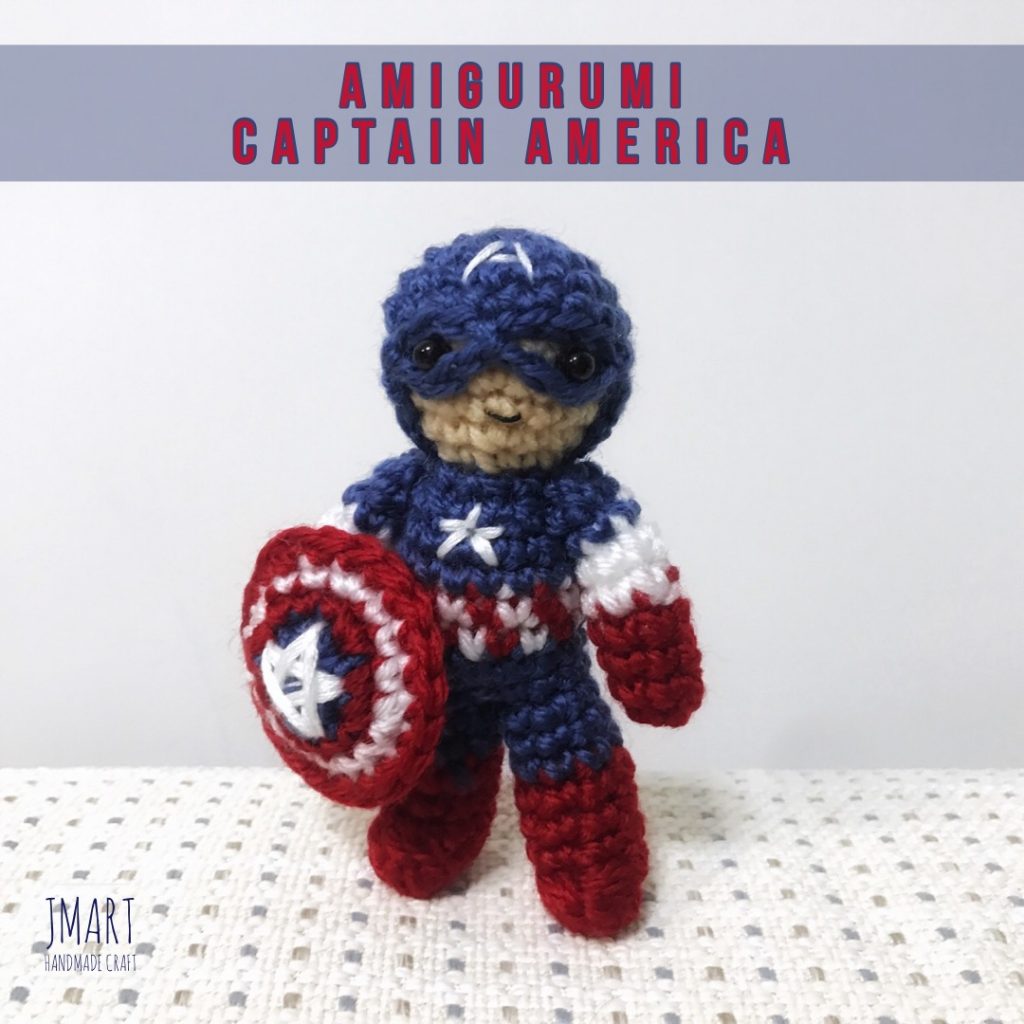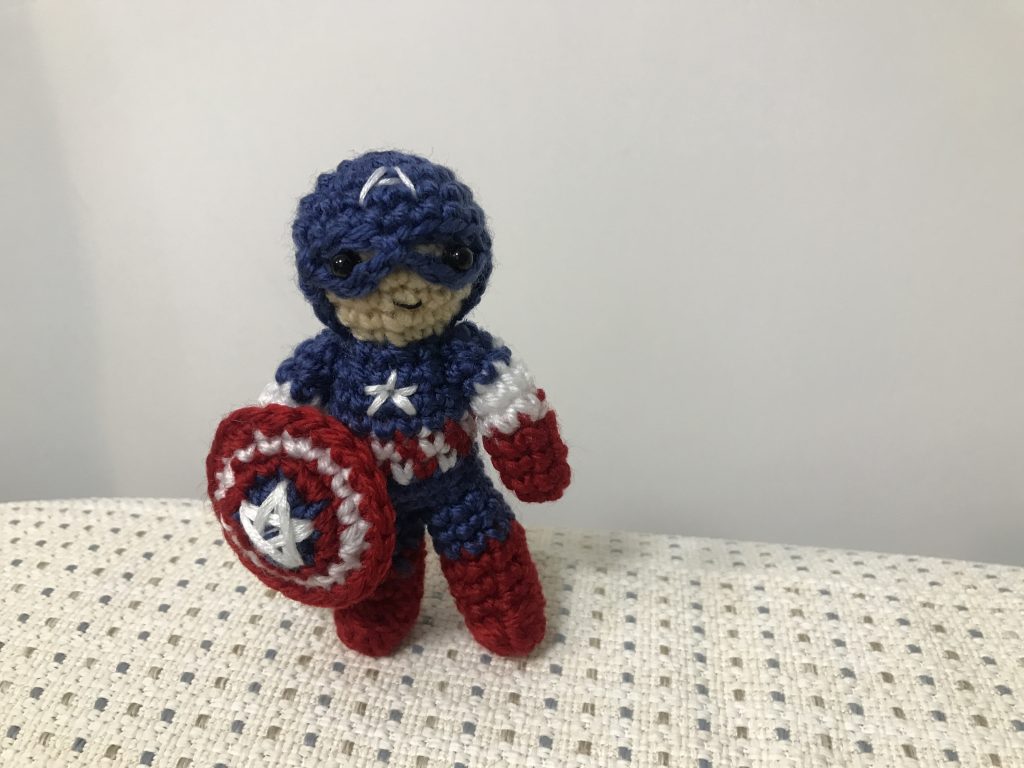 With the patterns, I finished these two heroes with the supplies from the Disney Marvel Crochet Box Set very quickily.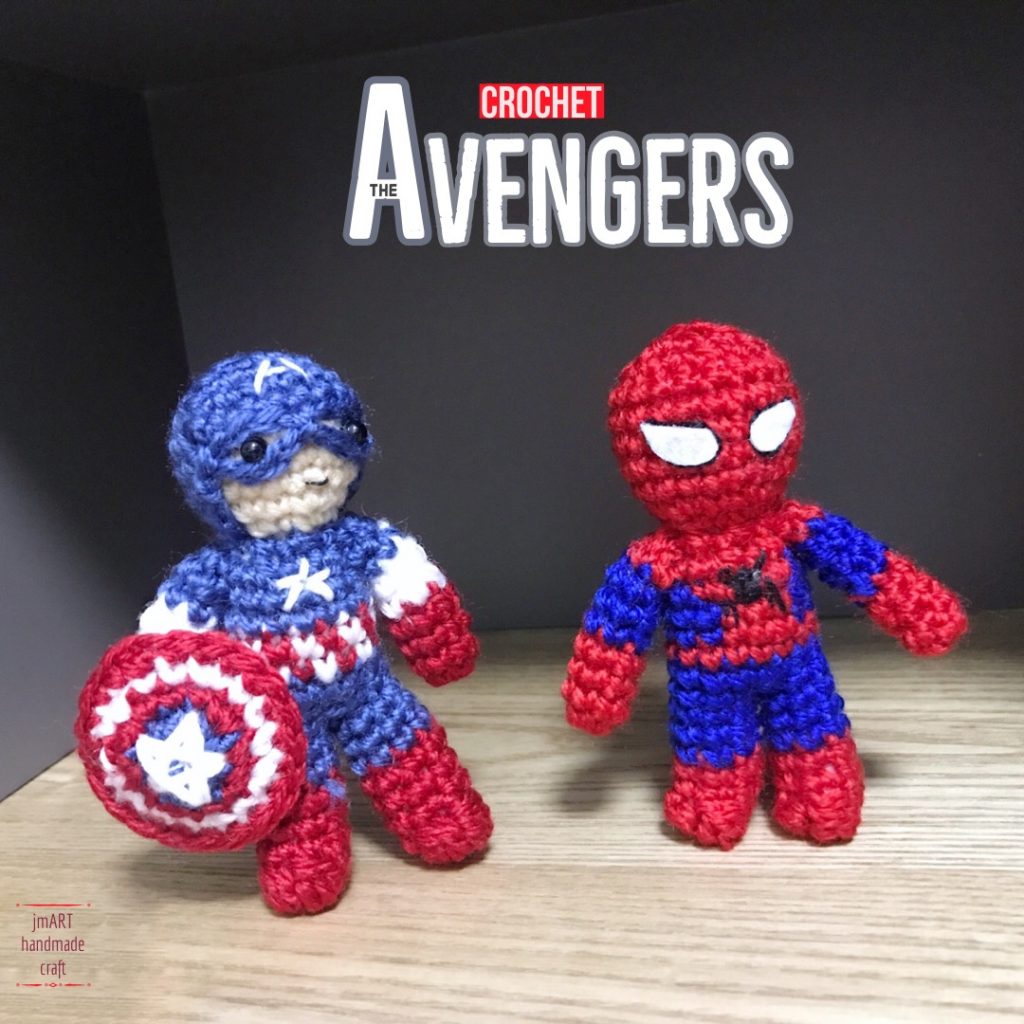 After finishing Spider Man and Captain America, I have also crocheted Thor with my own yarn at home.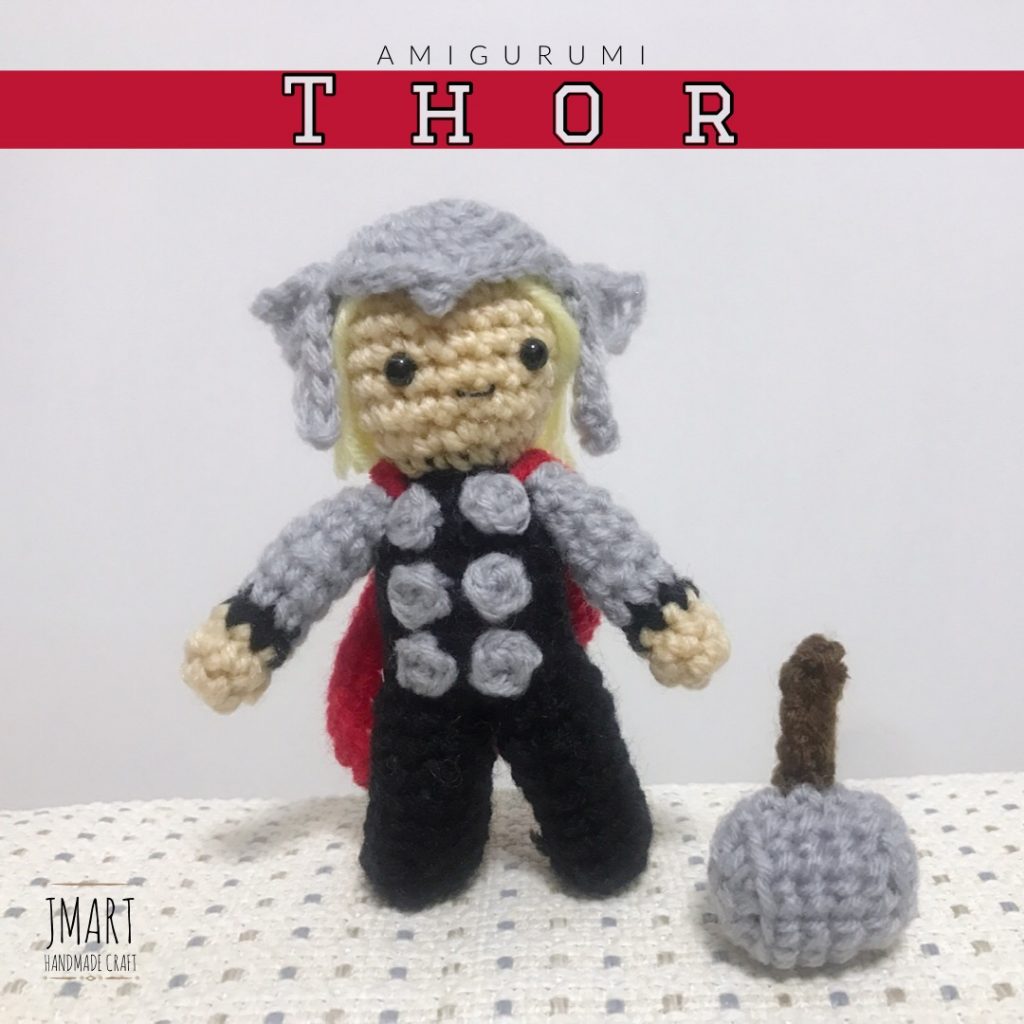 Look at the Avenger gangs! They are so cute and ready to fight LOL
Overall rating for Disney Marvel Crochet Kit
With this kit, I can learn to make 12 Marvel Avengers Heroes with all the detailed and easy to follow instructions in the booklet. The materials provided are of good quality and more than enough to make two heroes. And I like the little weapons that come with Captain America and Thor. The shield and hammer are so cute and detailed to crochet.
As good as the Disney Princess Crochet Kit, I think this kit is worth to buy! Hope you will find my sharing useful 🙂