This is a new project of mine! I am going to try out crochet with embroidery thread!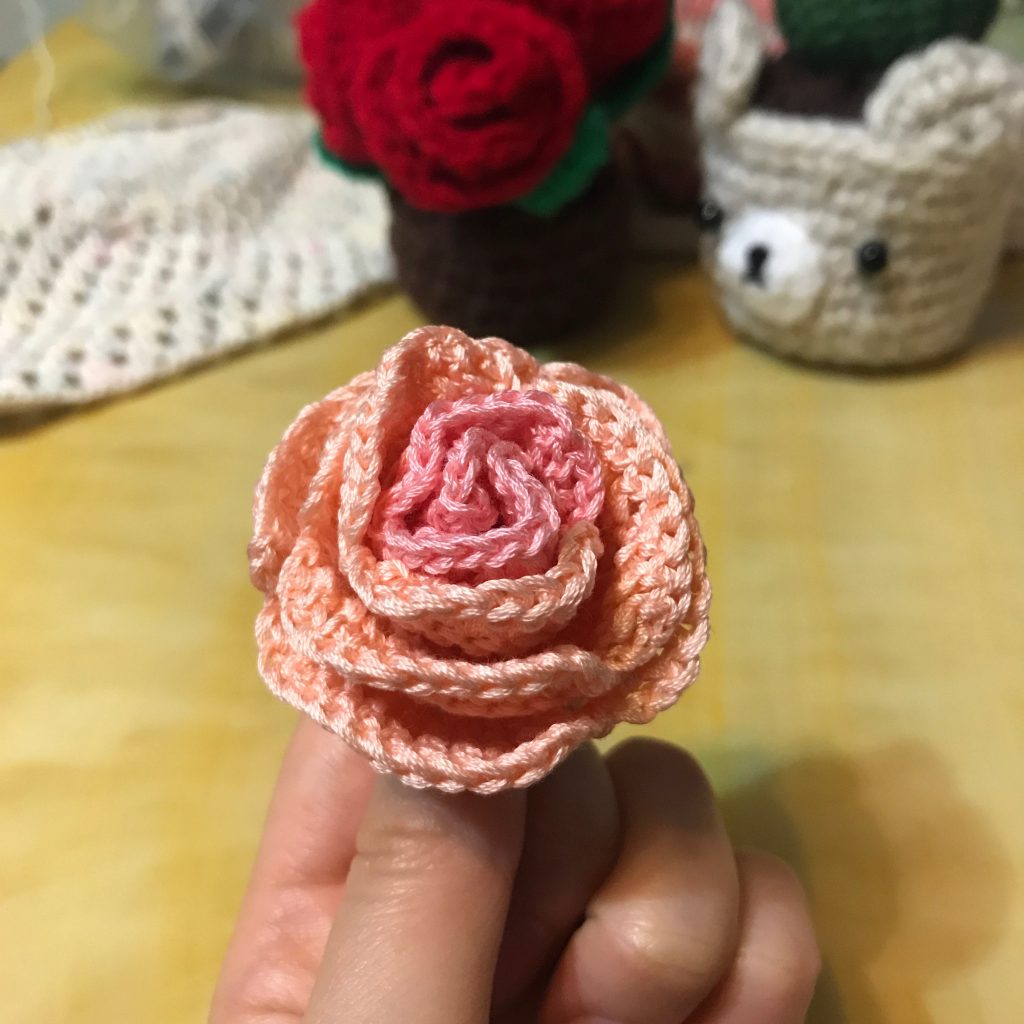 This is a standard size of a rose. I use 2 colors to make the layers more standout.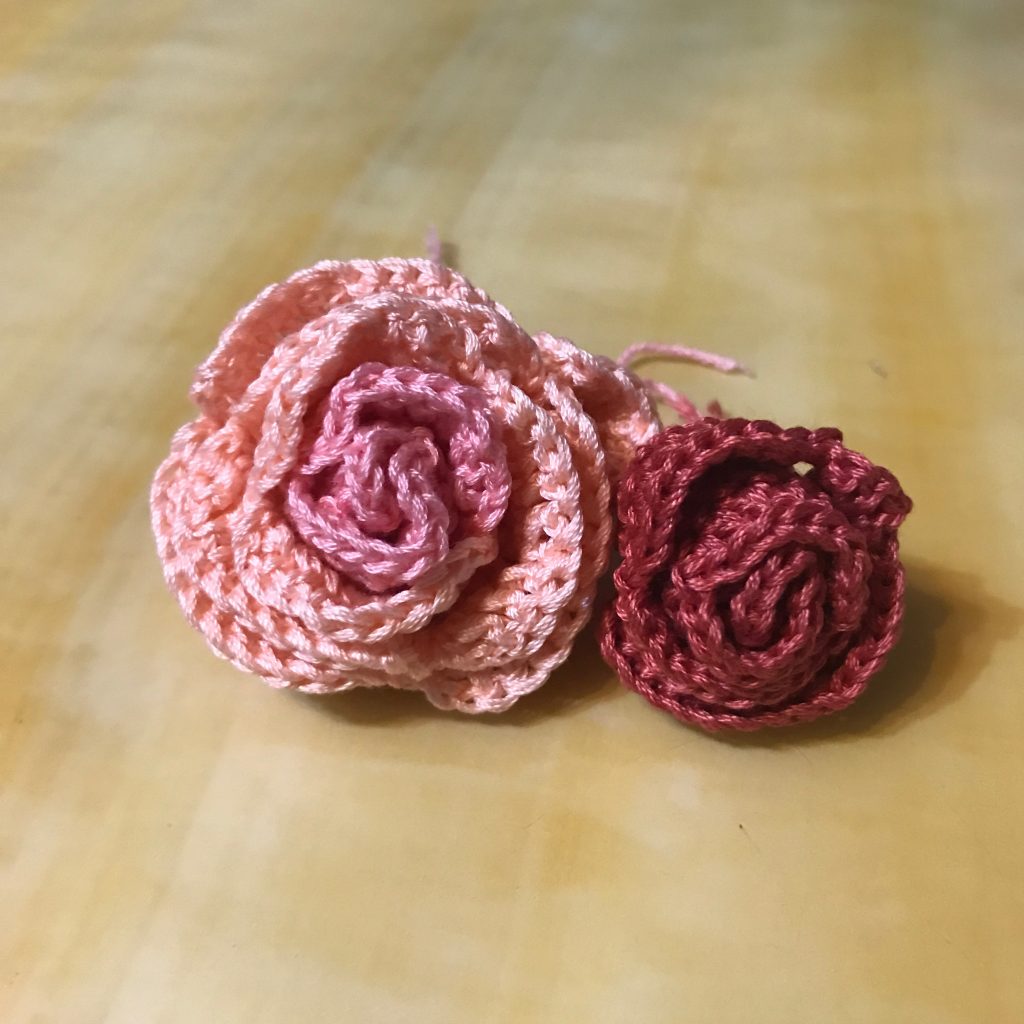 Make another rose with less petals to make it a rose bud.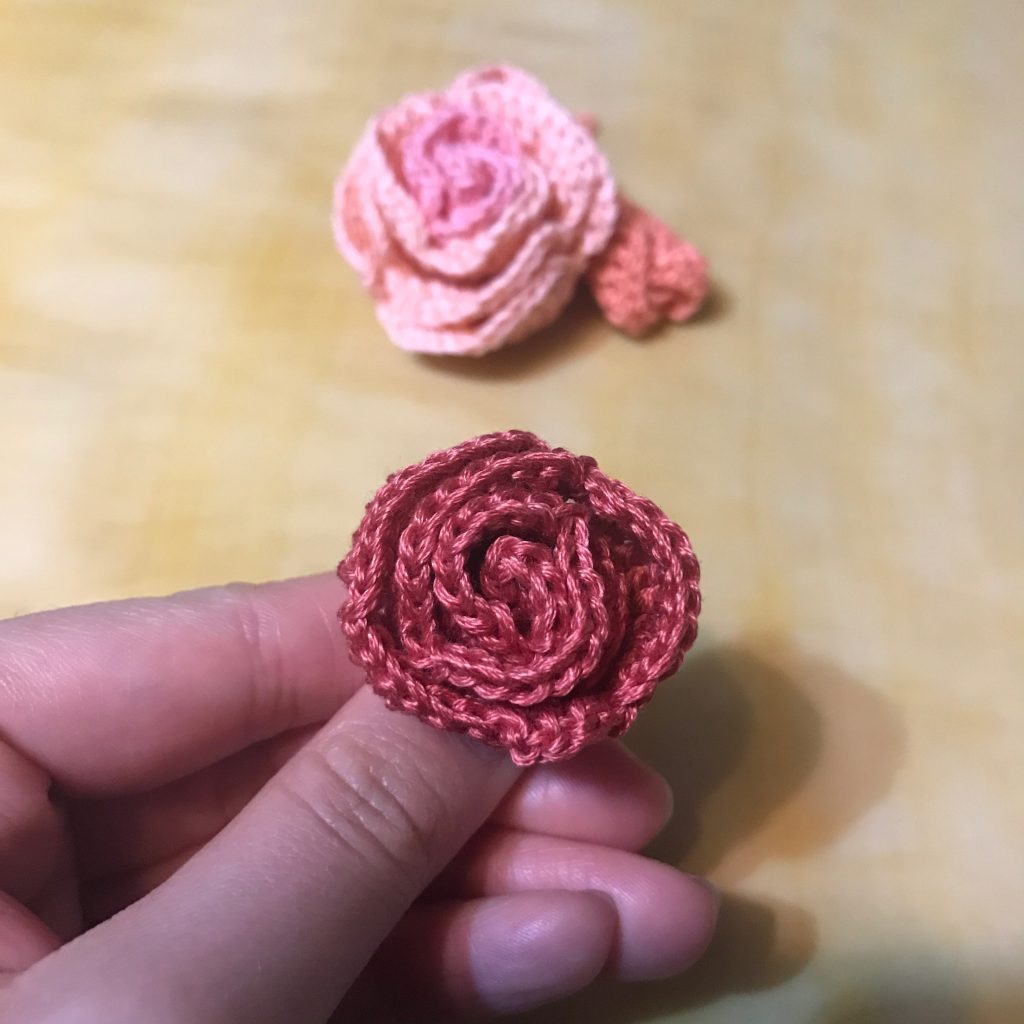 And the third one would be just 3 petals. Put them together to match the color harmony.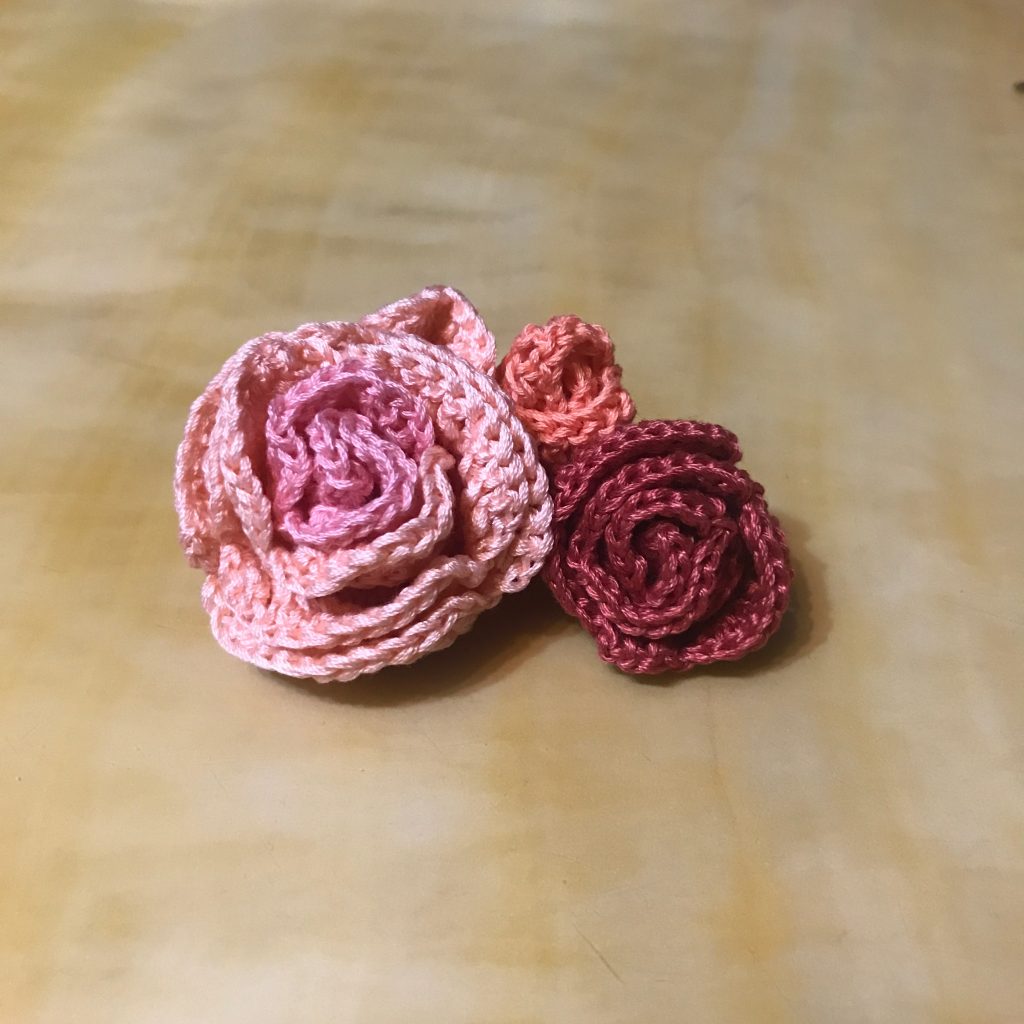 Get some green thread to match with the flowers and crochet the calyx and leaves.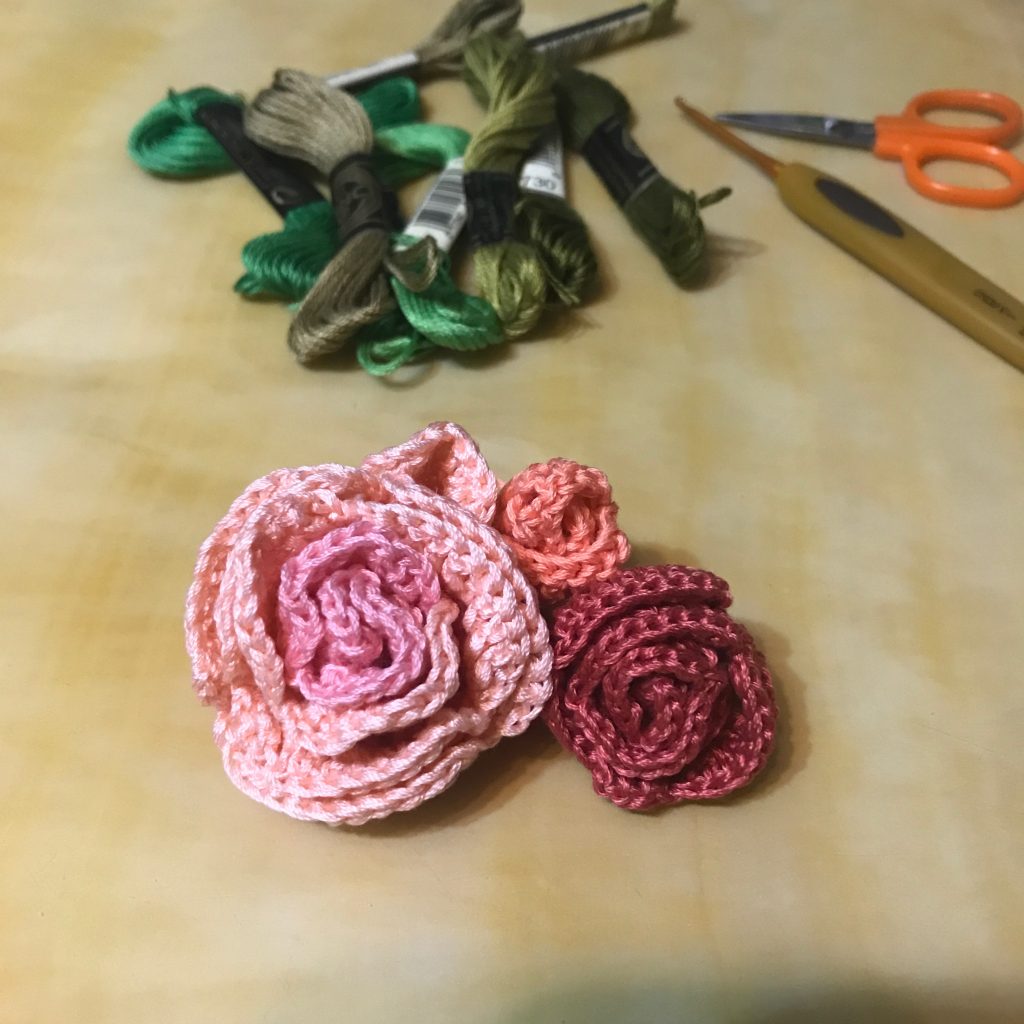 Put them together nicely and sew them tight. Add a pin at the back of it.
The crochet lace flower pin is done! I love the outcome so much!
Hope you will like it too~