Disney Amigurumi TsumTsum Boxset Issue 29: Easter Pooh Unbox!
迪士尼TSUMTSUM鉤織雜誌材料套裝 日版第29期 復活節維尼(港台中文版第14期)開箱!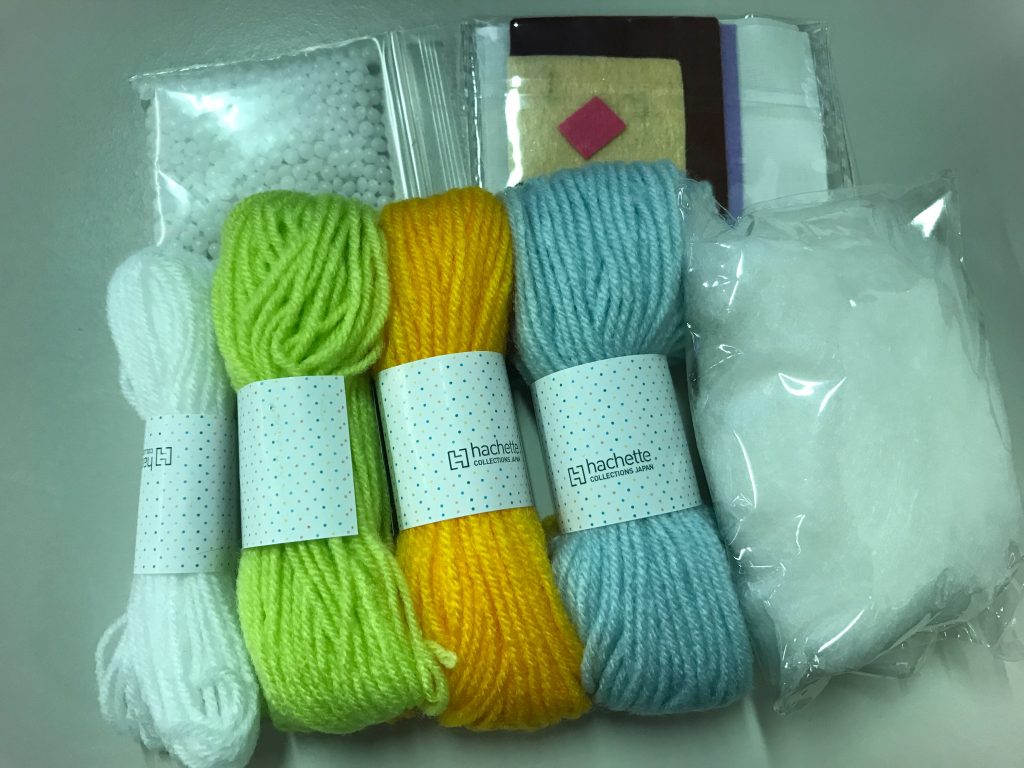 Altogether 4 color of yarn in the pack: White, Grass, Citrus Yellow and Light Bllue
內含4色毛冷:白、青、橙黃、淺藍
There are a lot of detailed decorations on Easter Pooh's body to make it more easter festive like.
維尼身上的復活節造型衫有很多細緻的點綴,畫紙樣剪不織布時都花了不少時間和精神。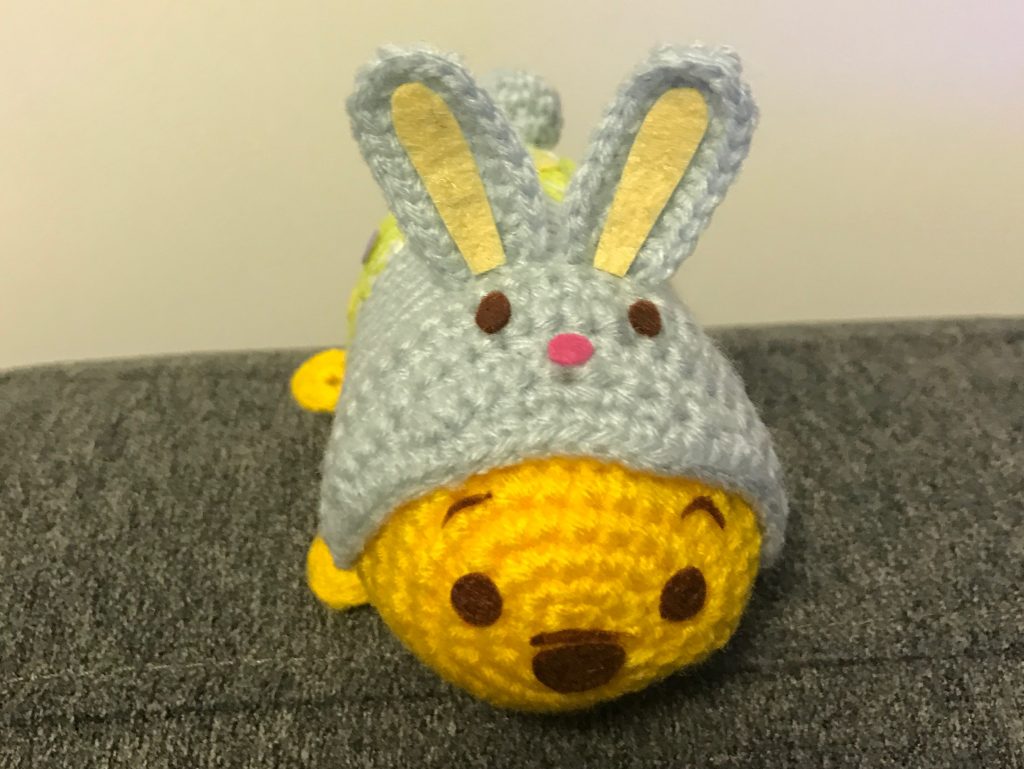 Top-down view of Easter Pooh~ Isn't it adorable with the bunny face on top?
從高處拍一個照,戴上兔子造型的維尼熊是我暫時鉤過最可能的造型。
Happy Easter!
復活節快樂!
Hope you enjoy my post.
希望你喜歡~
Reference /參考書: