After watching the movie Guardians of the Galaxy II, I like the character Baby Groot sooooooo much! It's just so cute especially when it is dancing. So, I decided to give it a try to crochet one myself.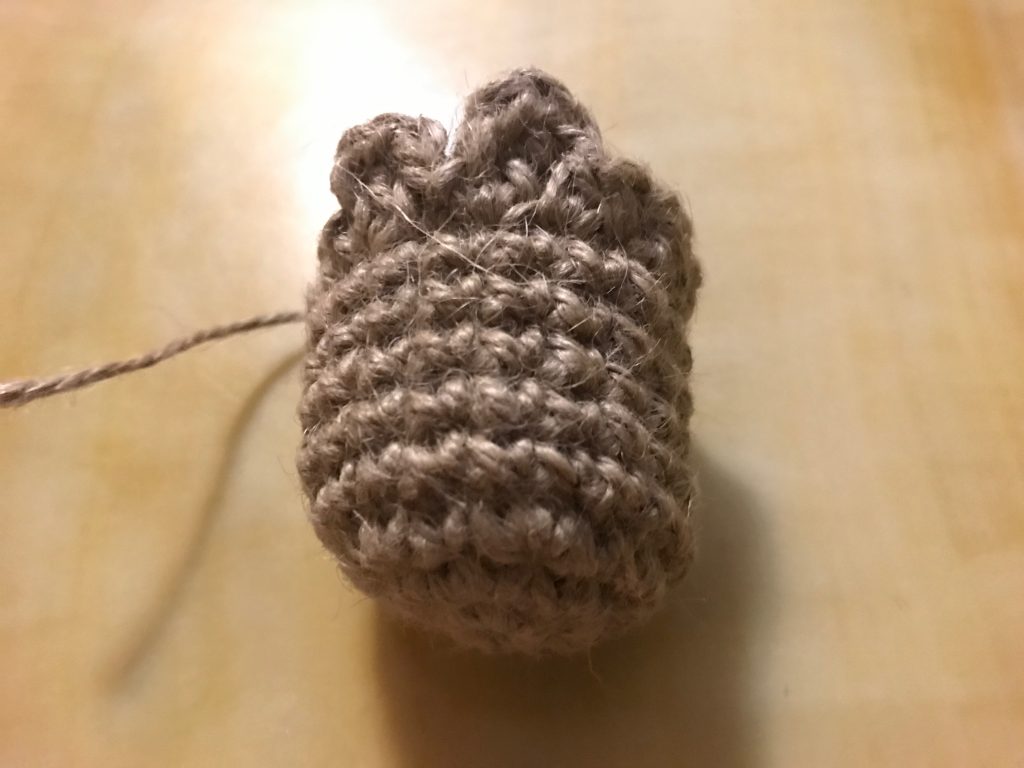 I used hemp rope rather than ordinary yarn for its texture and roughness. However, it is a bit too rough that my fingers felt hurt as I crochet along.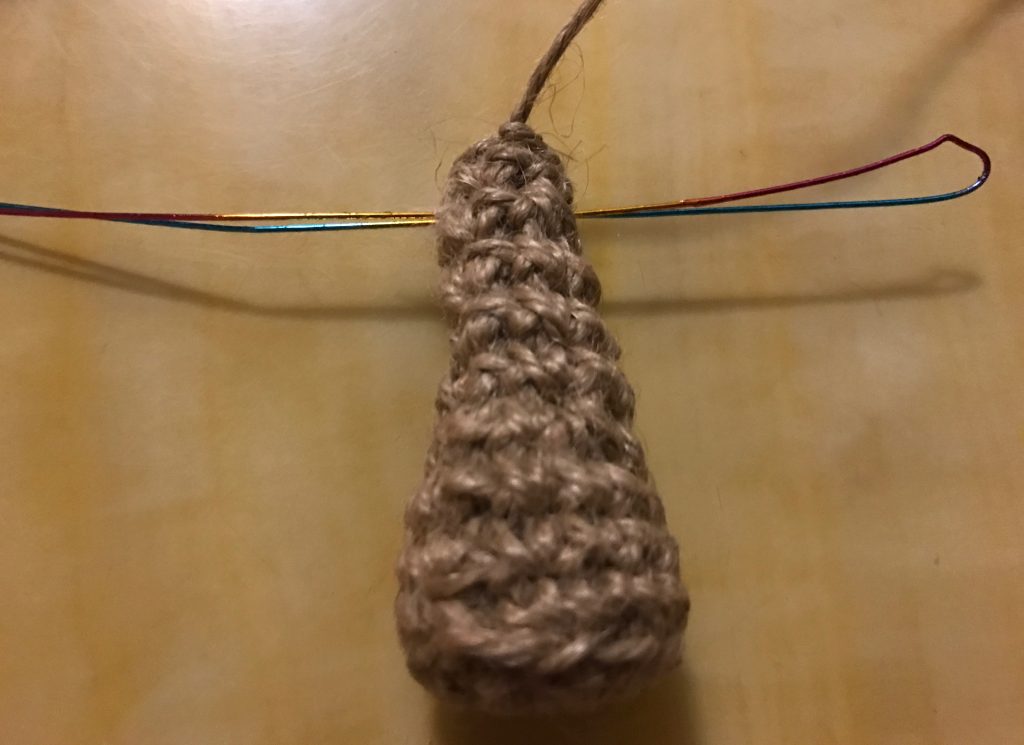 After finishing the body part, I added a wire as the based of the arms. This allows you to adjust the shape of the arm and make a dancing posture.
Add the arms and head onto the body part.
Add all the details of the face, as well as the tiny sapling on the head and across the body.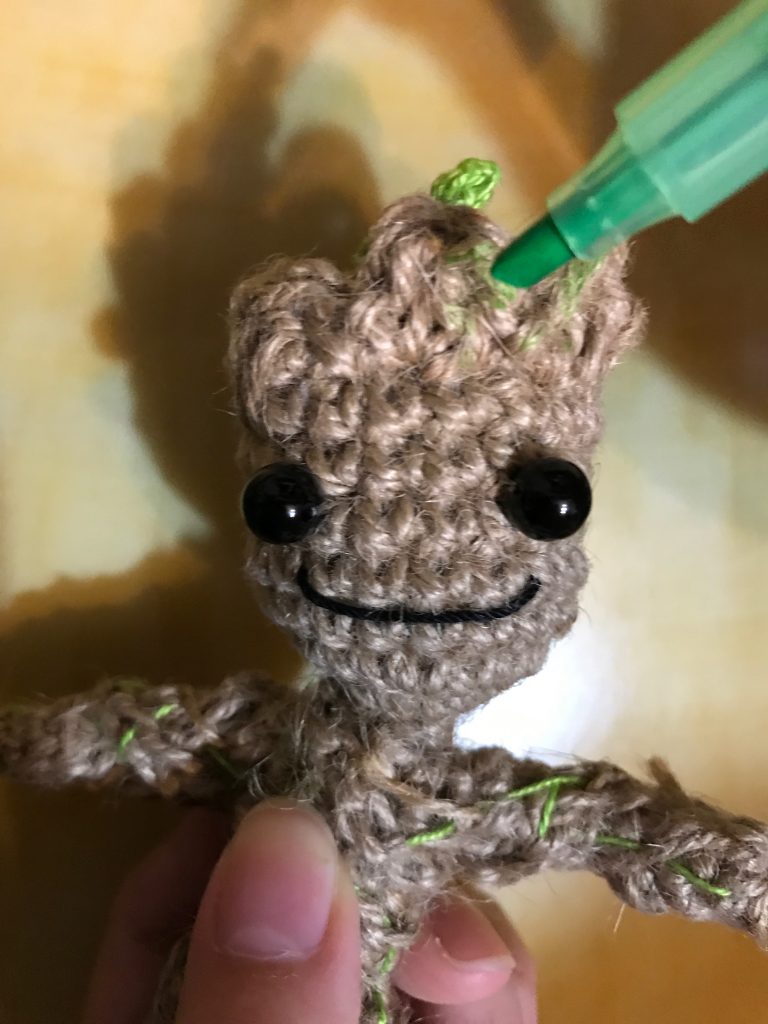 As easy as it can be, I simply use a highlighter to colour the sapling on the head.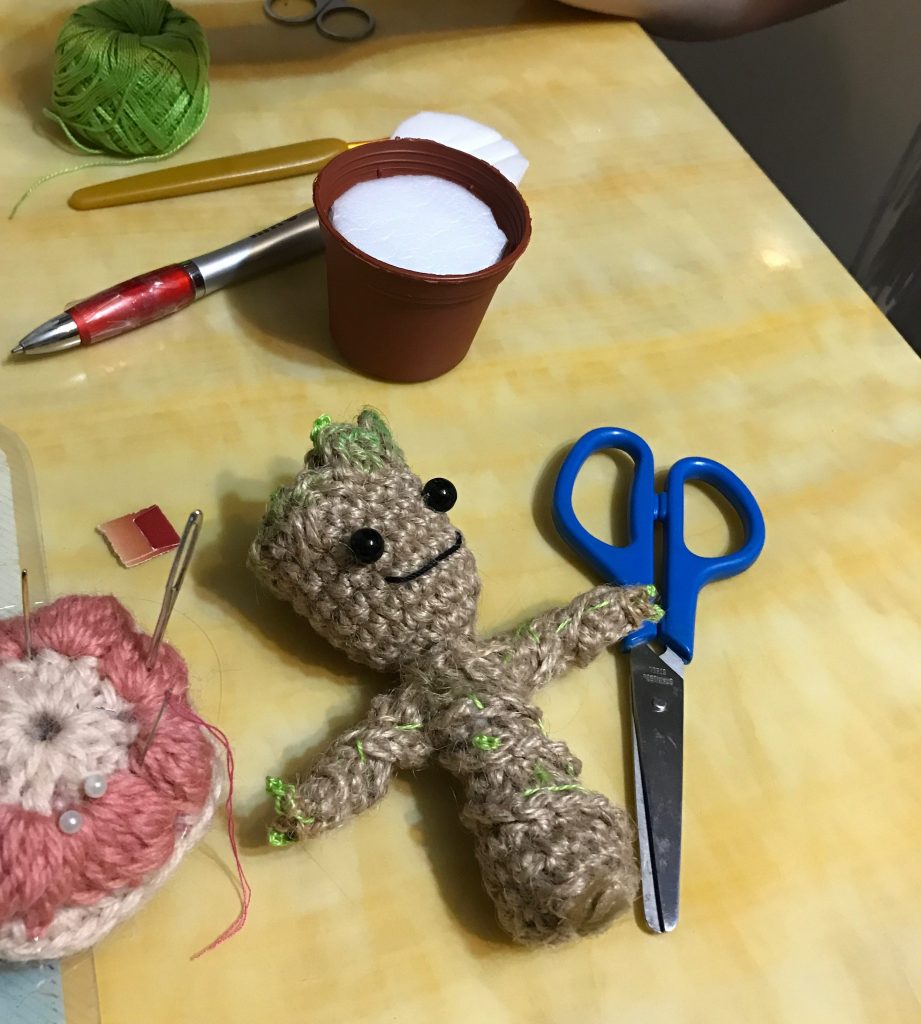 Prepare a small plant pot, and get some styrofoam fix the baby groot in.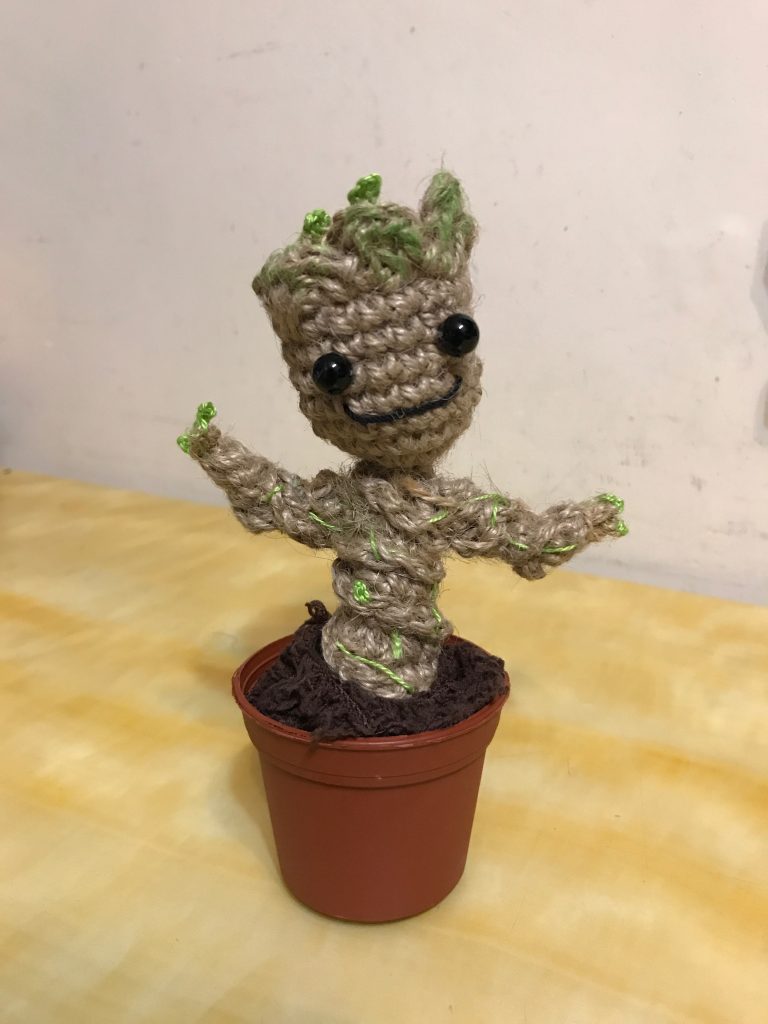 Welcome my Dancing Baby Groot!