More orders for Baby Beanie and Booties. Thank you so much for appreciating my previous works and here I got an order as a baby gift for a Baby in Spain!!! The theme is Panda this time.
Share with you the making of the panda booties.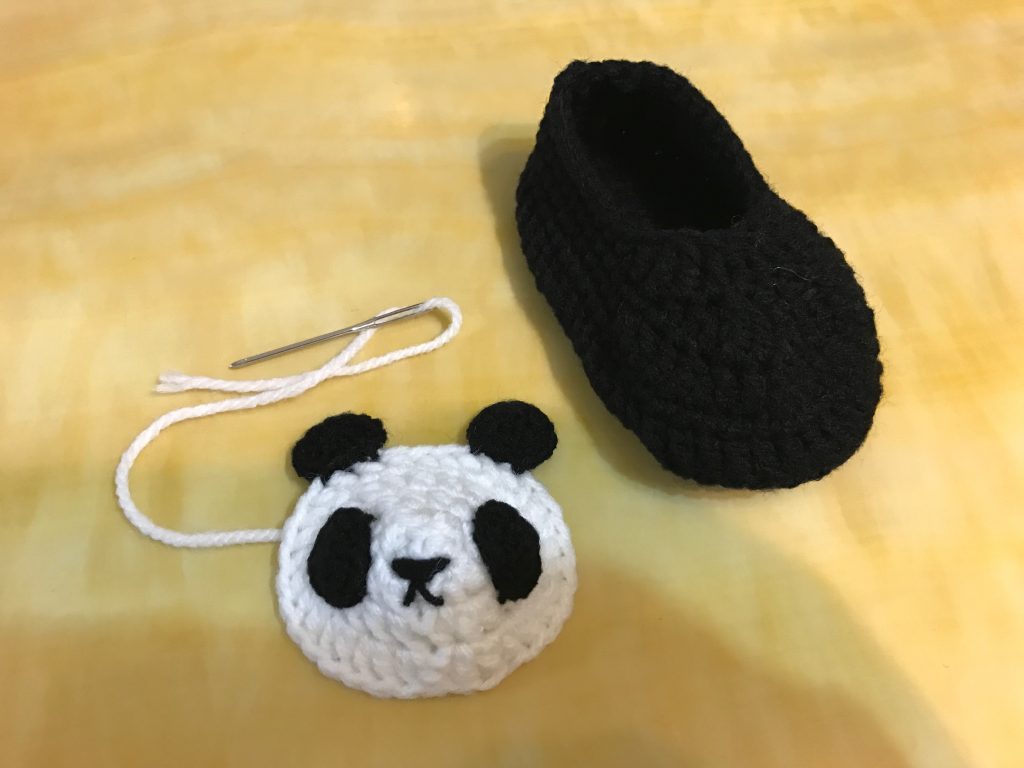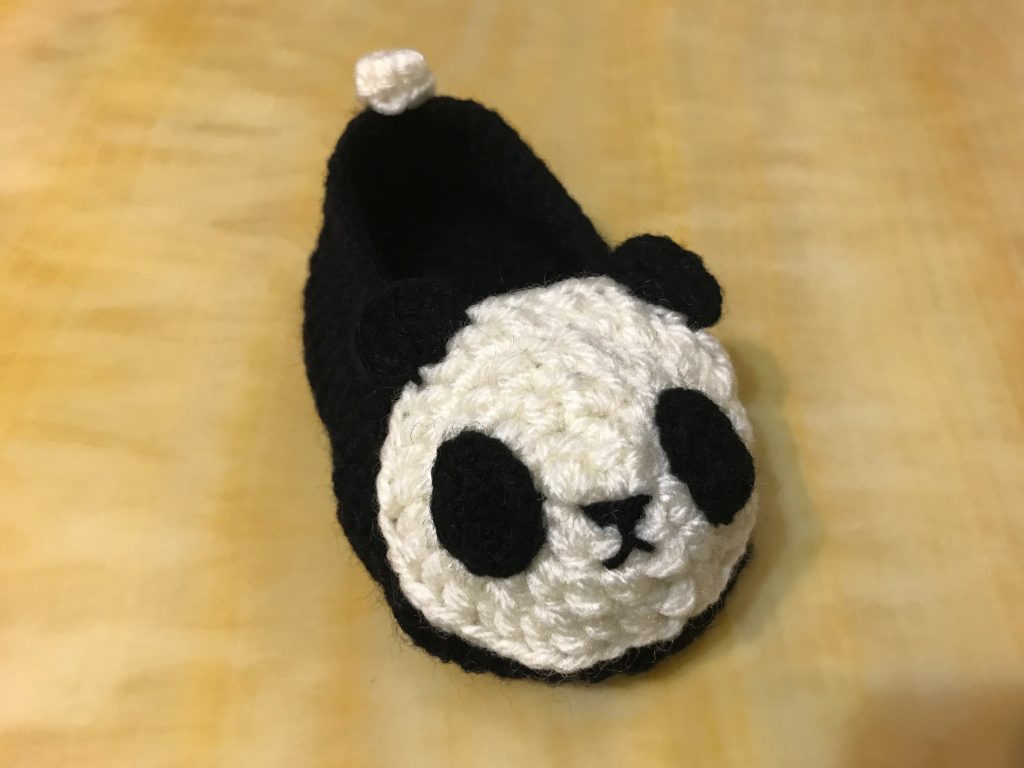 Panda is quite an easy piece because of its clear black and white outline.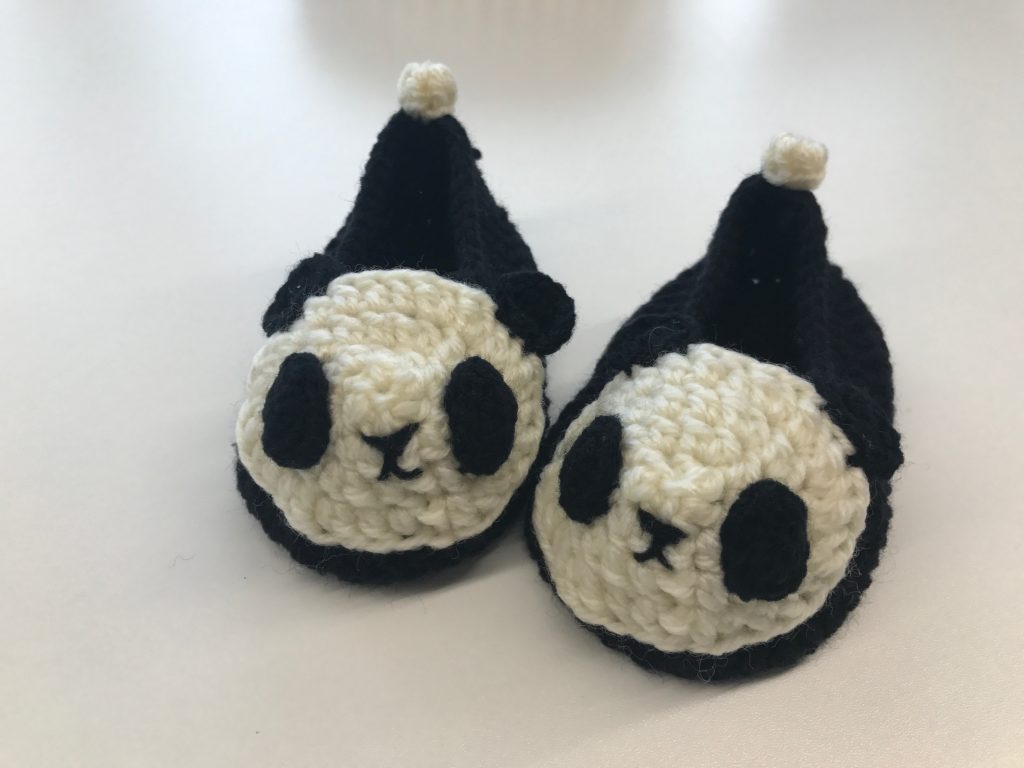 Just make a bigger size of the panda faces on the shoes, it becomes Panda on Beanie.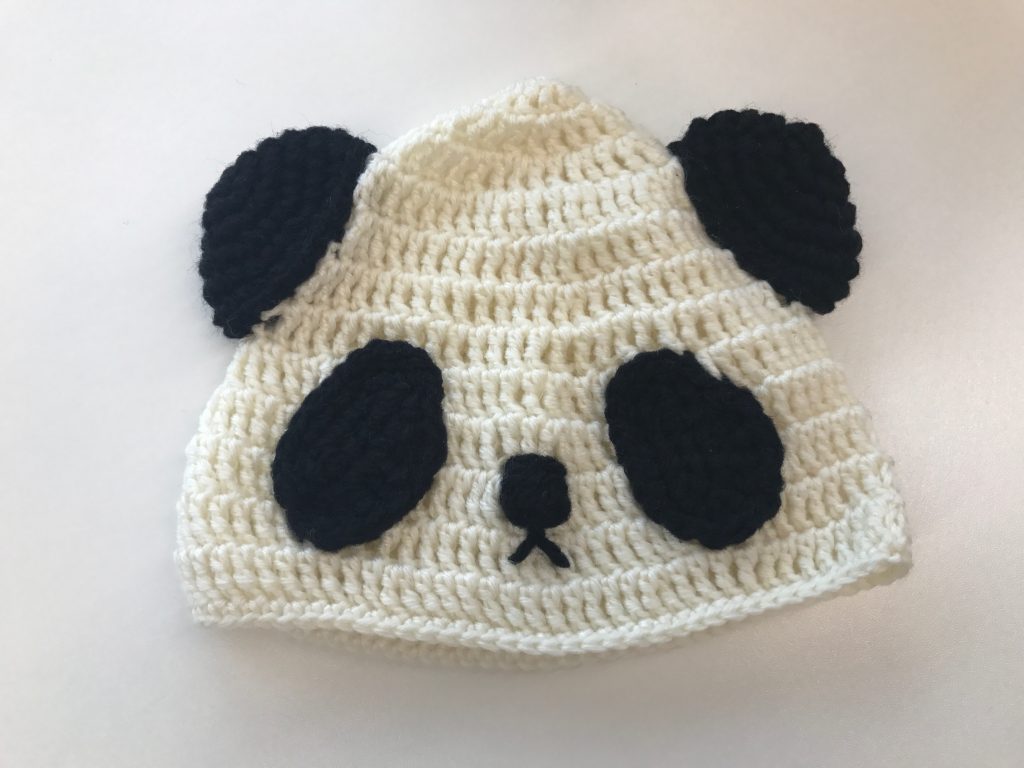 The whole set is done and well packed in a box. Ready to be delivered!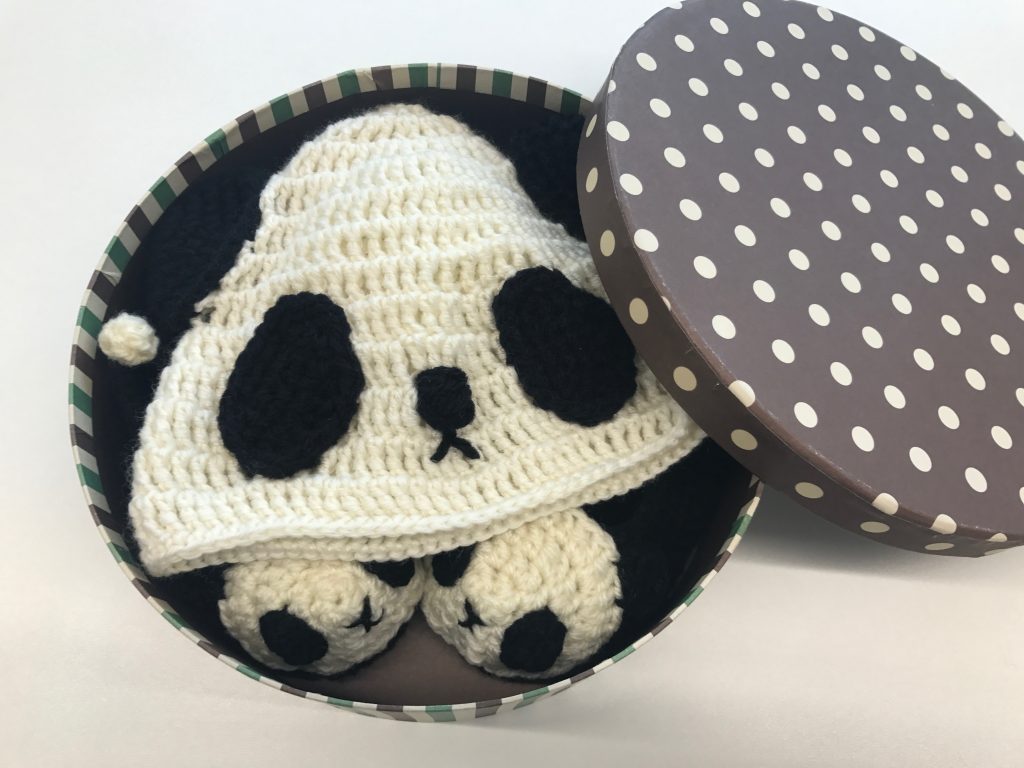 Thank you so much for the order! And thank you so much for sharing with me how my panda set looks on the baby.
Hope you enjoy my post~