The TSUMTSUM CROCHET ISSUE 7 is featuring Winnie the Pooh's best friend, Piglet.
第七期的 TSUMTSUM 是維尼熊的好朋友–豬仔。
Unbox!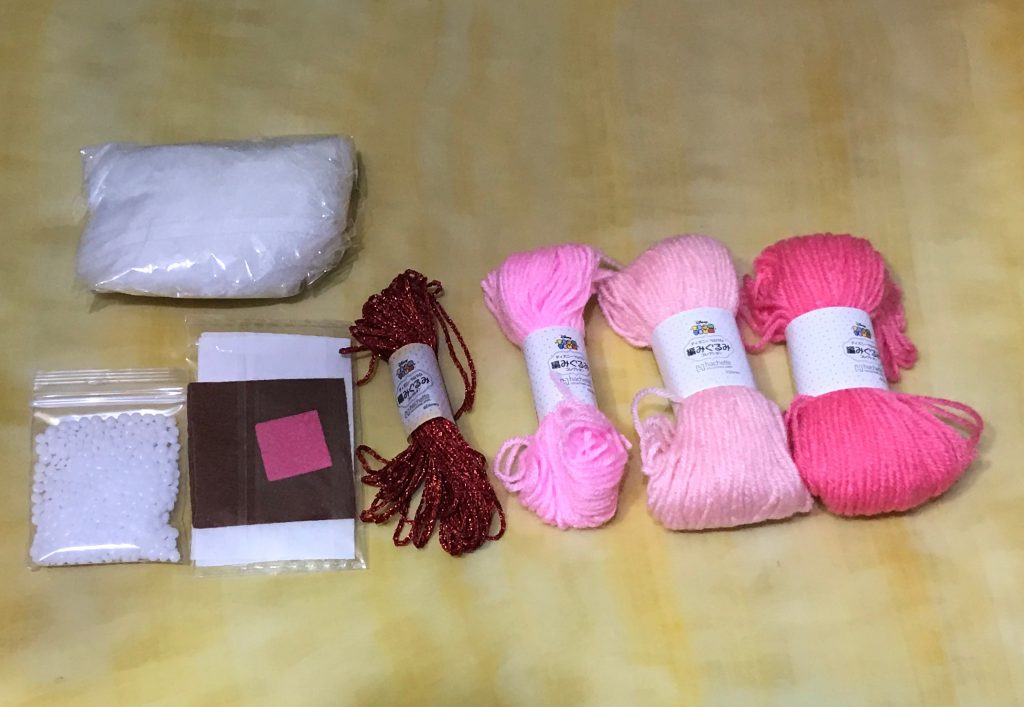 開箱!
In this pack of yarn, there is a new kind which is a sparkling one. As you may see on the photo above, it looks the same as the other yarns. However, when I started to crochet with it, it is not as elastic as the other yarns. And most importantly, it is a little bit thinner which makes each stitch looser. Therefore, every time when we change to the sparkling yarn, we have to make a tighter stitch so there will not be space in between each stitch.
今次的毛冷包中,多了一種閃銀線仁。從表面上看這種閃銀線跟其他配冷是一樣的,但織下去的時候,我感覺它比其他配冷少了一份彈性,而且比較幼,鉤起上來會令每針鬆散。因此,凡間色轉用閃線時,需要手緊一點,避免出現不必要的空隙。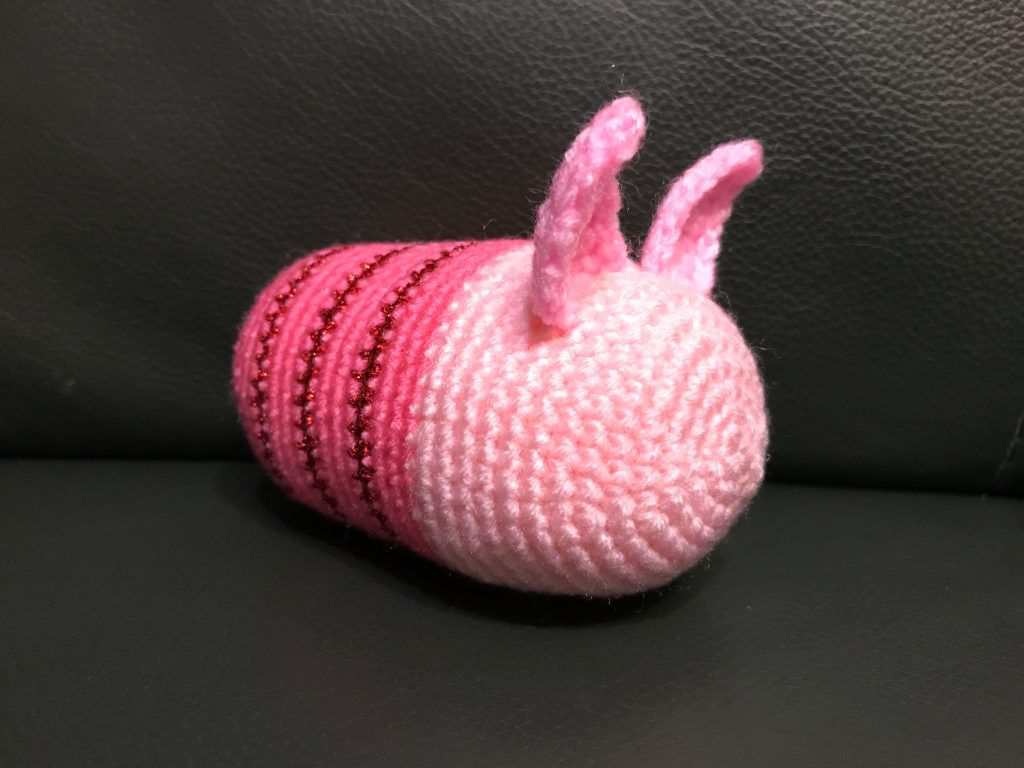 Actually Piglet is quite easy to crochet without any complicated details to add on. Apart from the special yarn I just mentioned, there is another part we need to handle carefully, that is changing yarn. Throughout the whole crochet process of Piglet, we have to keep changing from different pink yarn. We have to pay attention to the interchanging stitch. When we attach another yarn, we have to make sure the right color is showing at the front. If not, the interchanging point will be exposed and makes the circle imperfect. I am working on this hard too.
鉤織豬仔沒有太多複雜的處理,除了上述的注意點,另一個要細心處理的地方是換線。整隻豬仔不斷轉換不同的粉紅色毛線,接駁時的一拉一索需要多加留心,否則很易會把上一行的顏色跟下一行的調亂,令接口明顯外露,那就不夠完美了。這點我也在努力學習及練習中。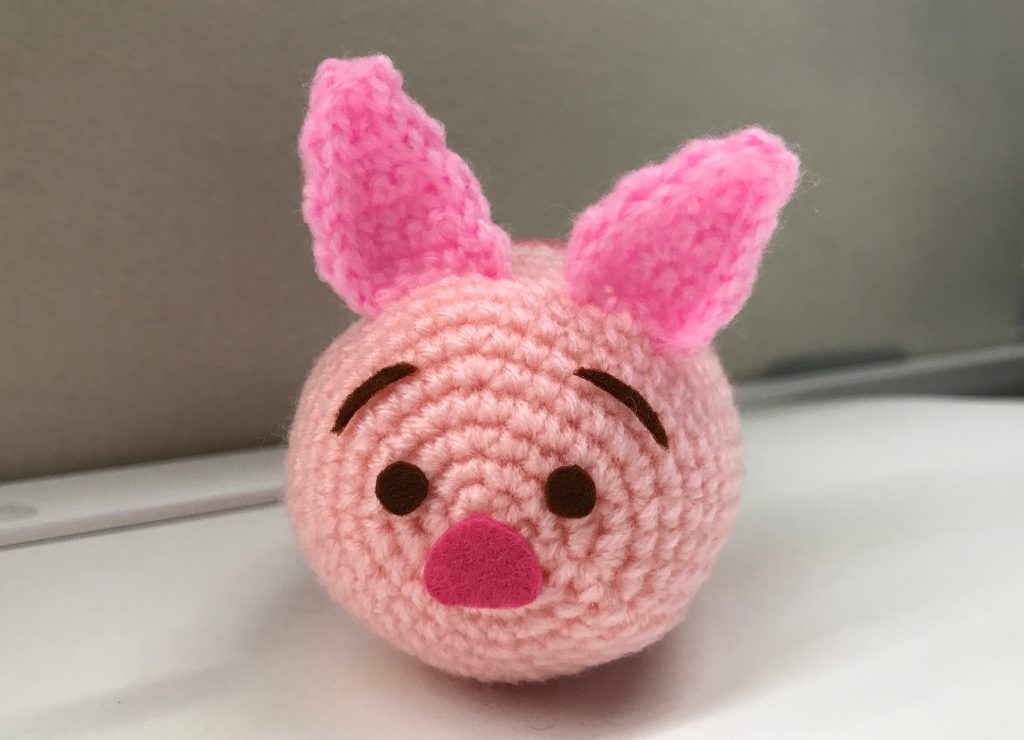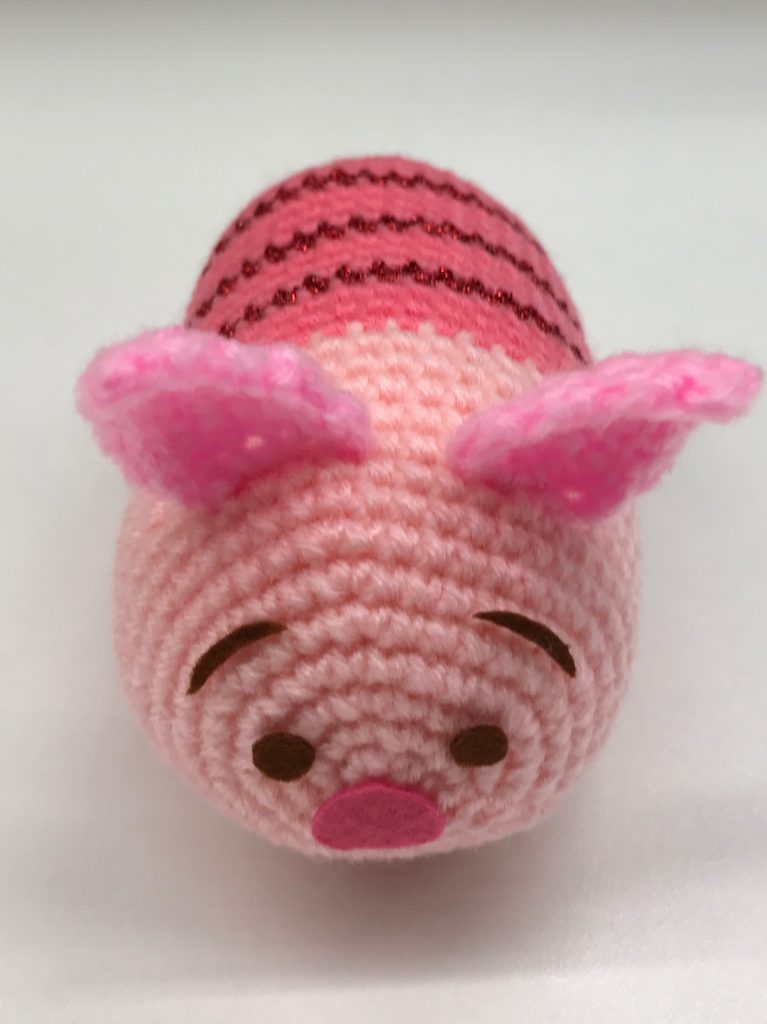 Hope you enjoy my TSUMTSUM PIGLET~
希望你會喜歡這隻豬仔~
參考書: