Happy New Year of Pig everyone!!! I wish you all a very 'fatty' year with fruitful and joyful moments!
As usual, I crochet according to the Chinese Zodiac. So, a little plush of pig head is made first.
Last year, i made a hanging home decoration which got very positive feedback from people around. This year, I am going to make something more colourful and meaningful and replaced the old one haha.
I chose to do flowers which symbolising hope and wealth plus a little Japanese style lucky ball.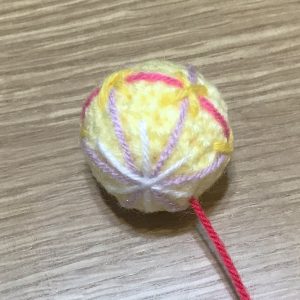 Putting them together with yarn and wire, a very festive ornament is done!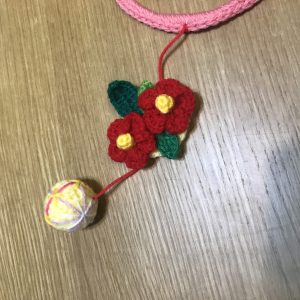 I wish you all, in Chinese:::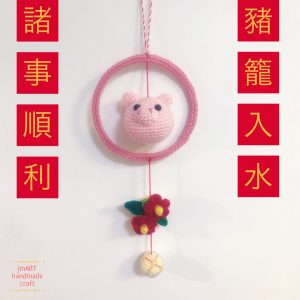 and in English:::
Thanks for reading! I hope you enjoyed my post 🙂