Since childhood, Nintendo Mario games are my all time favourite! From the era of gameboy to NDS, and from Wii to the latest hit of Switch, Mario is always the most played game of mine LOL
In the newly released Mario Party, Yoshi is the most picked character at my home. My man loves it sooo much and so, I am going to crochet Yoshi out for him~!
It is made based on the free pattern posted on Ami Amour website with a slightly adjustment of mine.
I used lace yarn with Clover 2/0 crochet hook. The finished amigurumi is about 5cm tall.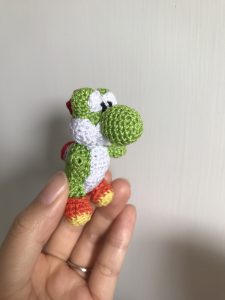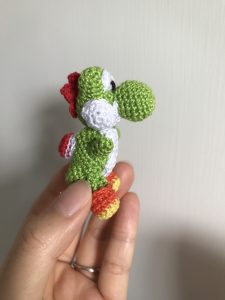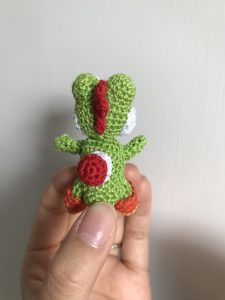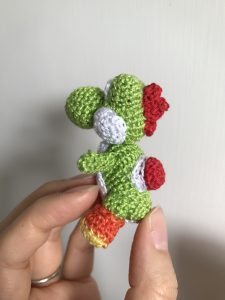 As you can see, both the front and the back side are so tiny and detailed. And it can sit on the table firmly. It's just soooo lovely <3
~~~ TEASER TIME ~~~~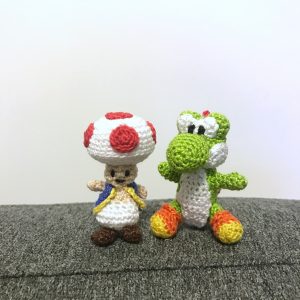 Can you see???? Toad is with Yoshi!!!! Stay tuned for my next update 🙂
jmART Free Pattern Sharing:
If you search online, you may come across with different free patterns available. I studied most of them and I will share with you which one is the best to me, and of course, it is also the one I followed. So let me share out the original pattern of the amigurumi yoshi here.
Yoshi Amigurumi Free Pattern:

https://amiamour.com/2015/11/yarn-yoshi-amigurumi-pattern/
Hope you enjoy my post and have fun in amigurumi!