Zootopia is my favourite Disney Movie in recent years, so it is the first boxset I chose to start with among all the disney crochet boxsets that my sis bought for me on BookDepository.com.
All the movie characters of Zootopia which will be instructed in the crochet guidebook are beautifully printed on the box.



Let's open the box and see the supplies inside.
Very fine yarn and accessories are provided. And I am surprised to have safety eyes provided in the set. Very often, only black fabric or embroidery thread will be given for the eyes part. This is definitely a worth-to-buy set.
The first character that the book instructs, is Judy! Below is the making of it.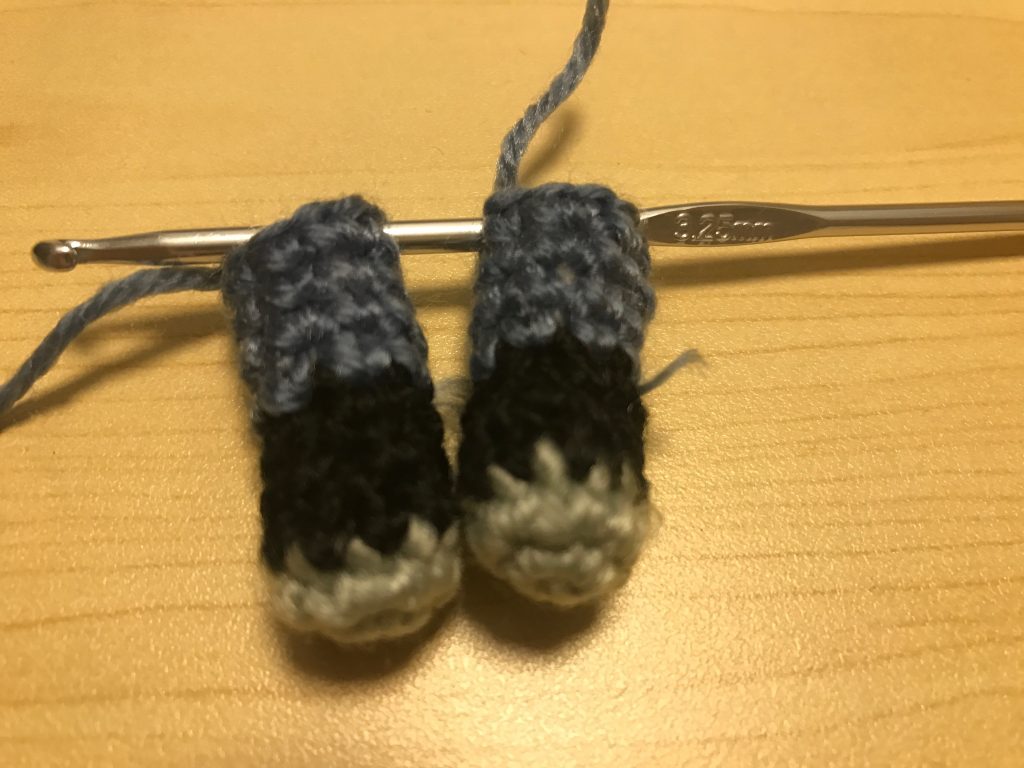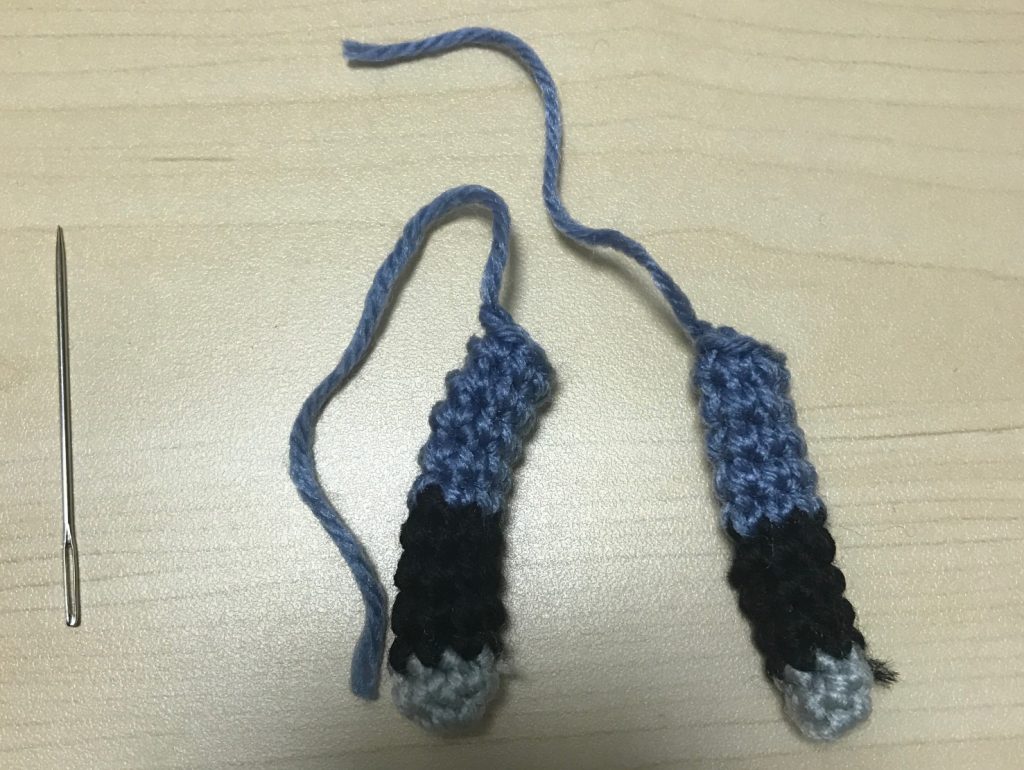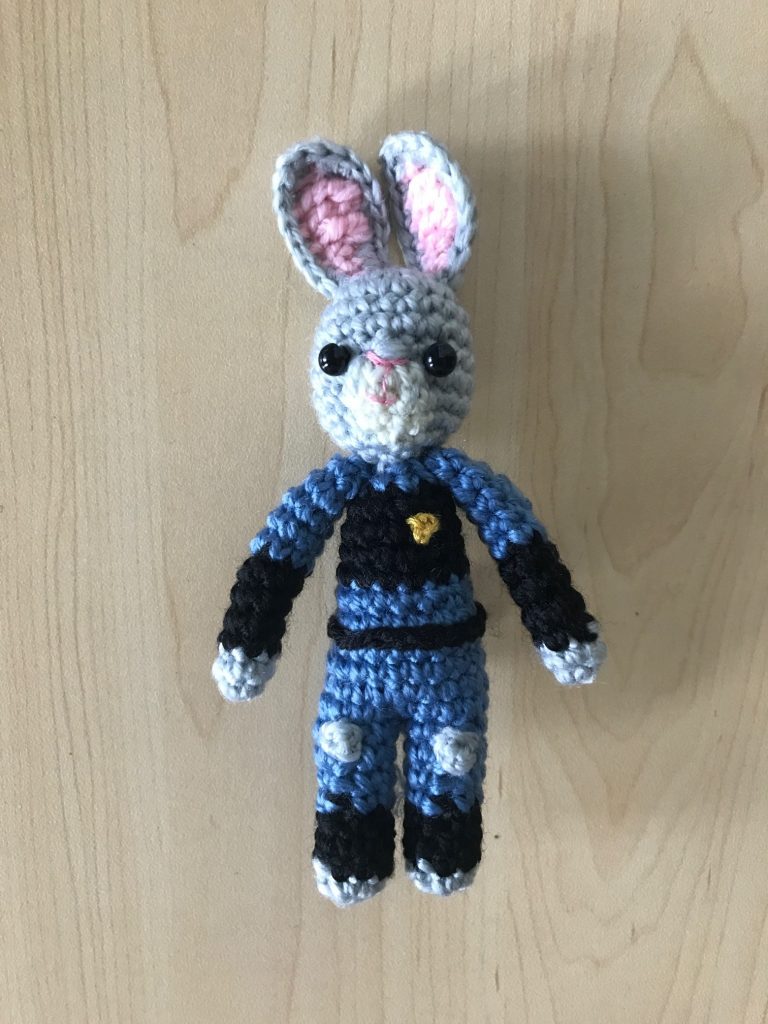 So after Judy is done, the second character is Nick.
I was too obsessed in making this couple that I've forgotten to take photo for each detail part. Very soon, Nick is born!
So, here they are, Nick and Judy of Zootopia!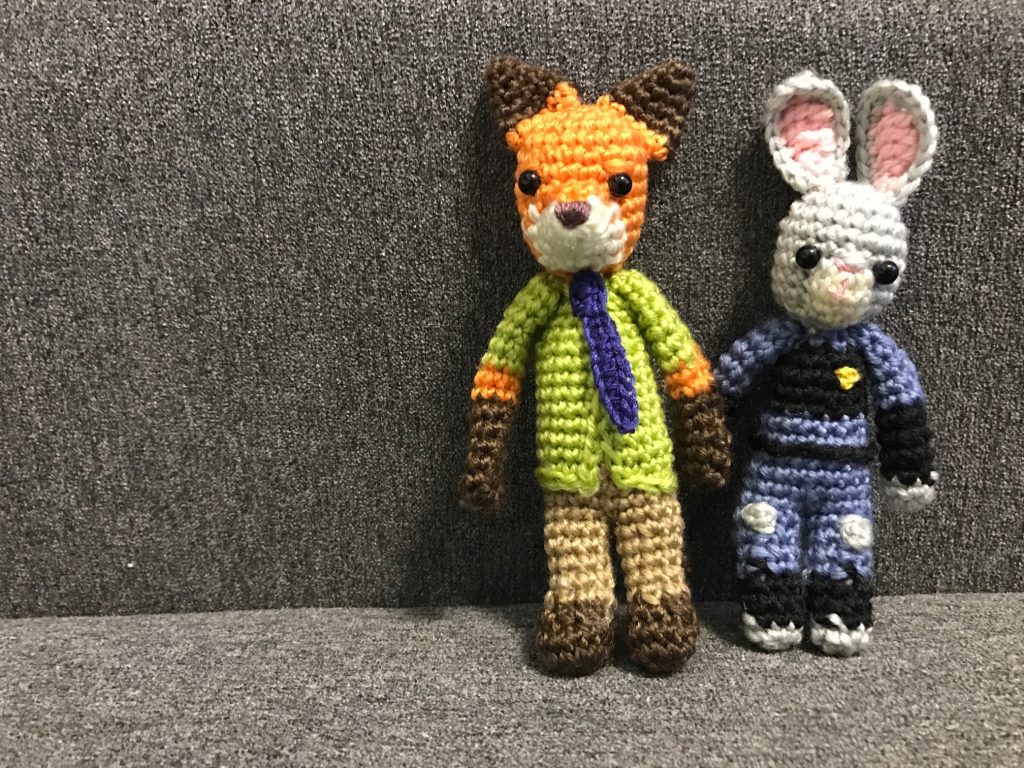 The supplies provided along with the box set are just for making these two. For the rest of the characters, you will have to get yarn yourself. I guess I need some time to figure out which brand and type of yarn would be good to match with these two cuties.
Hope you enjoy my post~