Hello everyone! I am so excited to share with you my latest design of a phone stand. You may have read my previous blog post and knew that I have crocheted a phone stand before. I have received some feedback on how to avoid the phone from sliding down from the stand. Obviously, there is a blocker on the stand. (You may like to check it out on: http://www.jmartdiy.com/2016/07/crochet-design-penguin-phone-stand/) But to secure everyone, I decide to make another style of phone stand, which would give a good protection to your phone.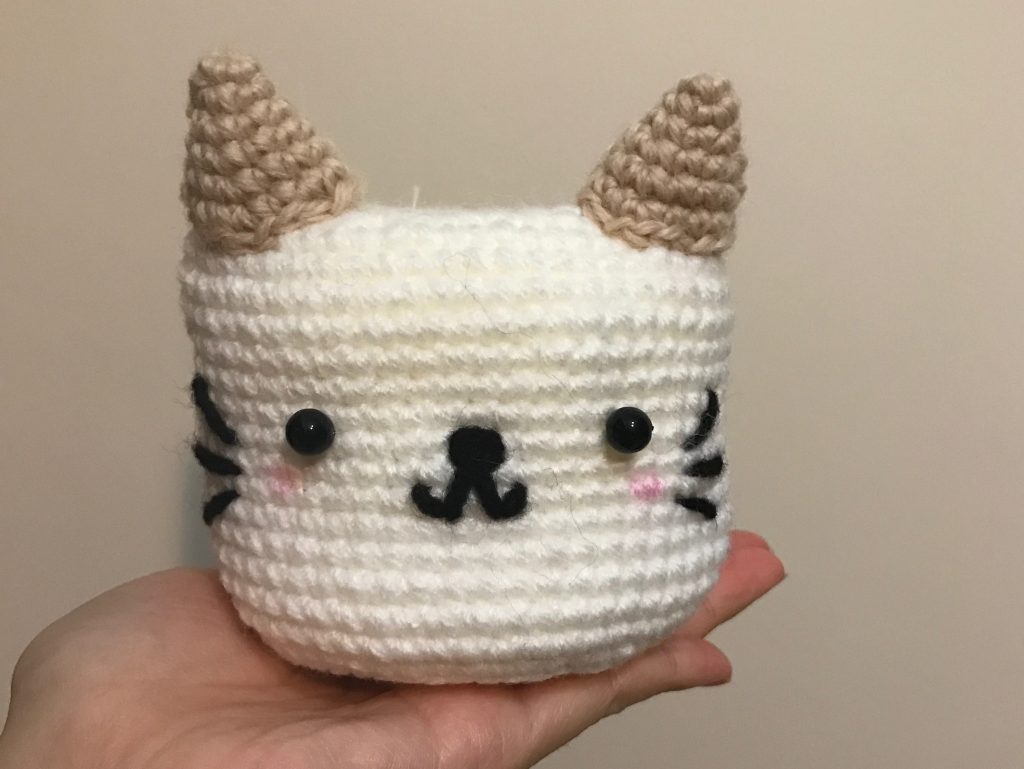 The design of this little kitten is actually referencing to my colleague's cat which named 'Milk Tea'. From its name, you can tell that the color of the cat is milk tea color, white and beige-like.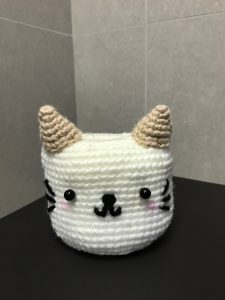 The reason why I take her cat as a reference because it's a goodbye gift for her. As I am leaving the company, I would like to send my best wishes to her by crocheting this phone stand which she can put on her working table. I am so happy to see her happy face when receiving it and commenting that it looks like her cat a lot!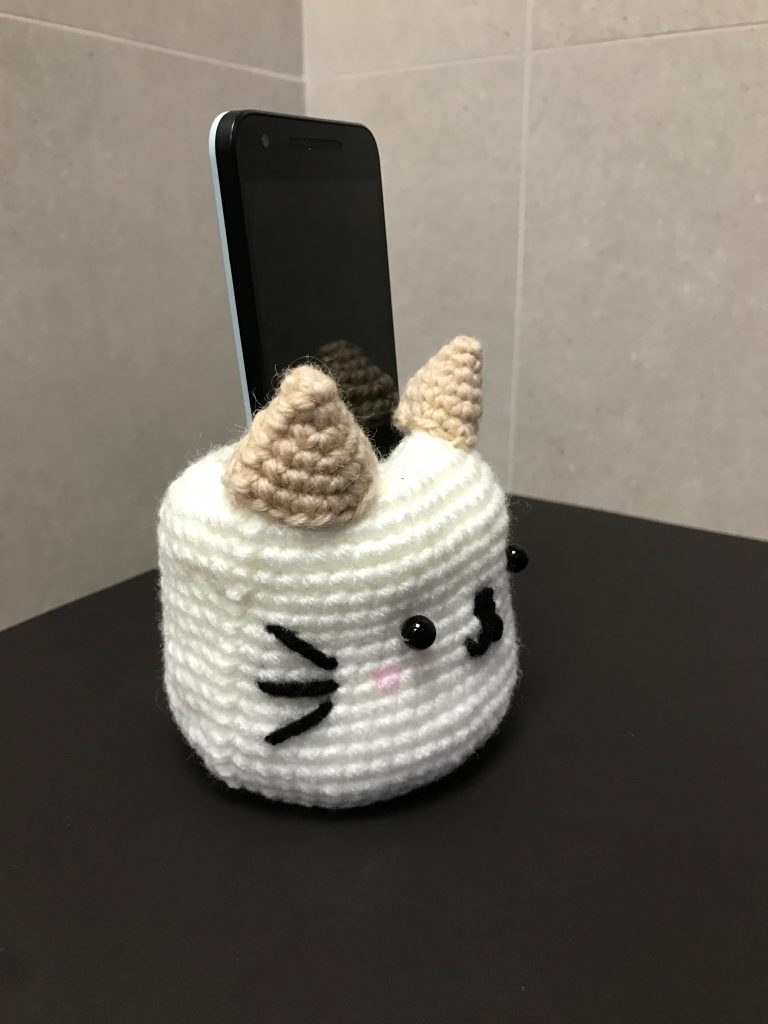 Hope you enjoy my post~