This summer, my favourite animated movie is on! The Despicable Me 3!!! Minions went to jail and they were the cutest prisoners ever LOL. I am obsessed with them after watching it. So, why not crochet one minion in prison for my self? XD
To start with, I take my little minion in prison as a reference.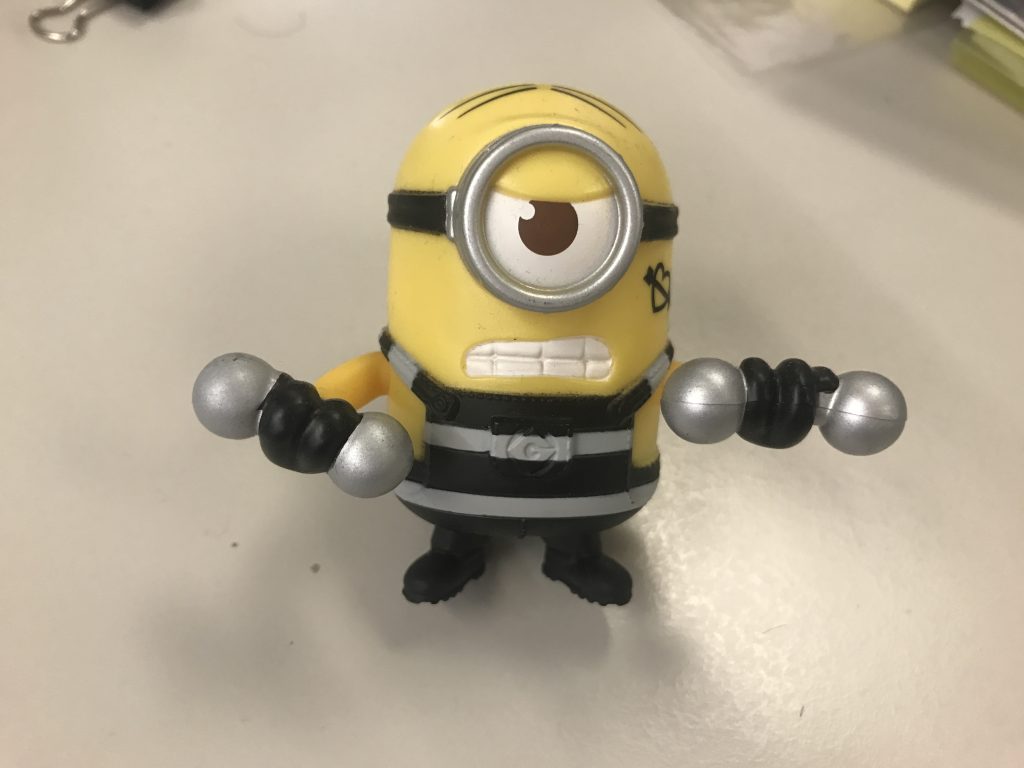 Crochet from the eye.
Embroider the eye ball details.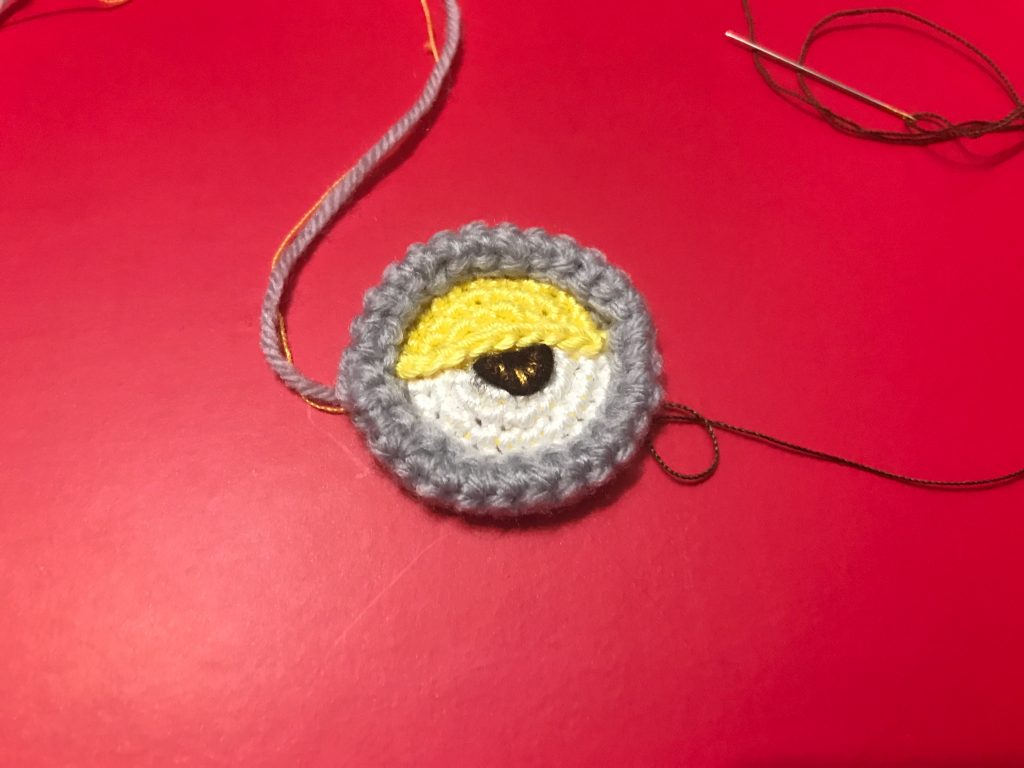 Then crochet a cylindrical shape in yellow plus an overalls in black and white.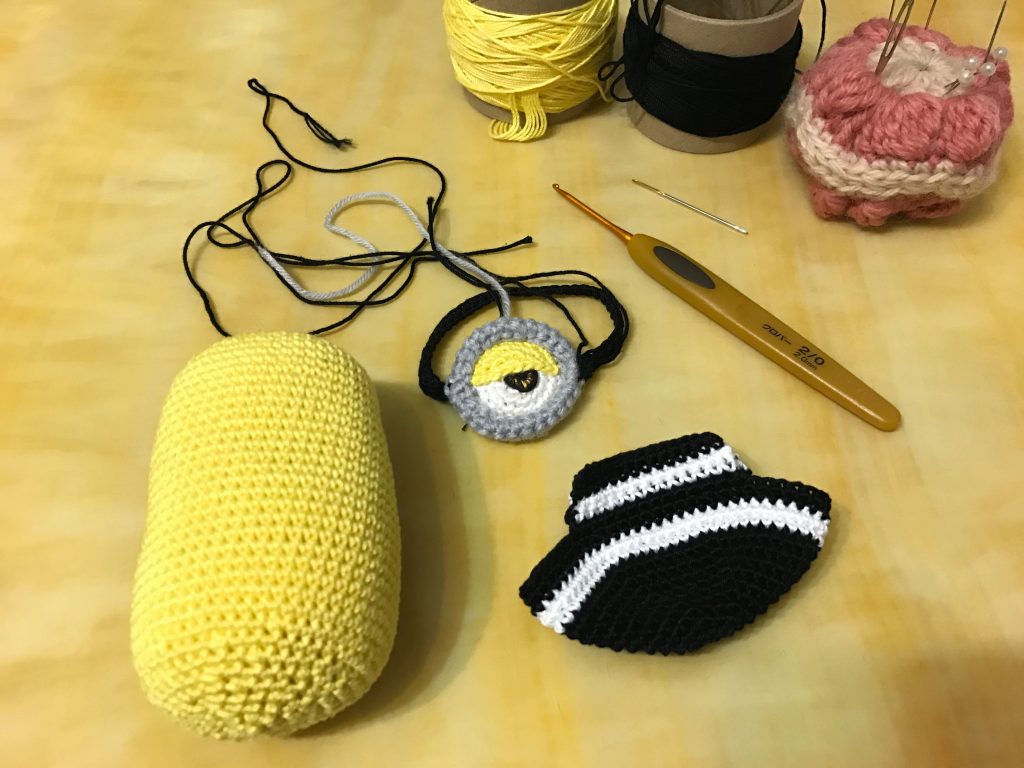 When all parts are ready, sew them together.
I used some pins to help positioning the eye well on the body.
And then the overall.
Add a smirk face with the black yarn.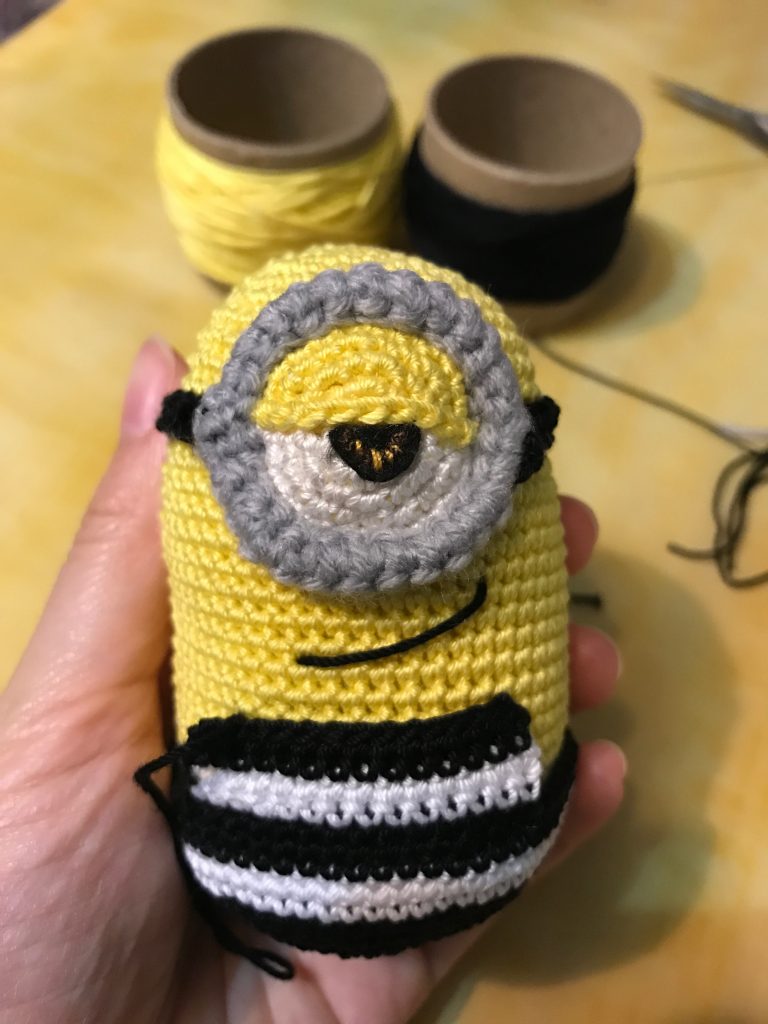 Add the two arms. And once the arms position is fixed, you can add the shoulder braces accordingly.
And here, the minion in prison is done!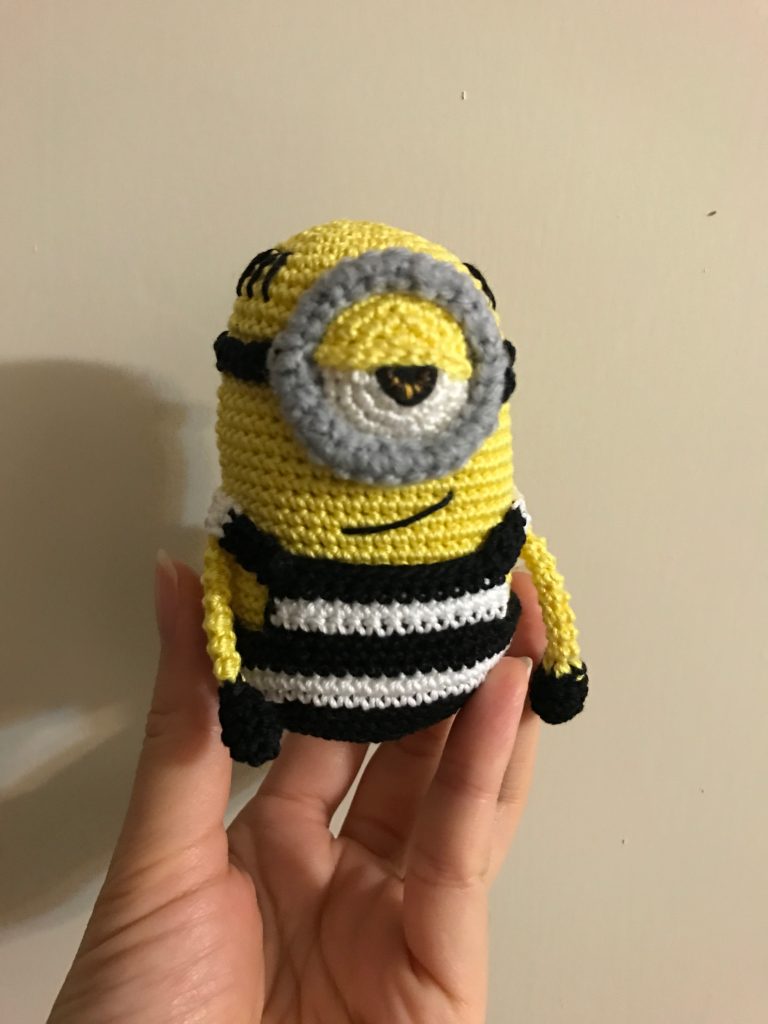 Hope you enjoy my post~