My primary schoolmate's is going to give birth soon. And it will be a baby girl! Instead of getting the typical baby wears or toys from department stores, I always prefer to make a special gift myself to send my wishes. And this time, I thought of making a cute girly booties.
With some pink and green yarn on hand, I guess strawberries would be good theme. I went onto the internet to get some inspirations. Among all the different designs of strawberry booties, I found one that is closest to the one in my mind and it has a free pattern from the blogger! Yay! Let's give it a try~
Start off with the sole.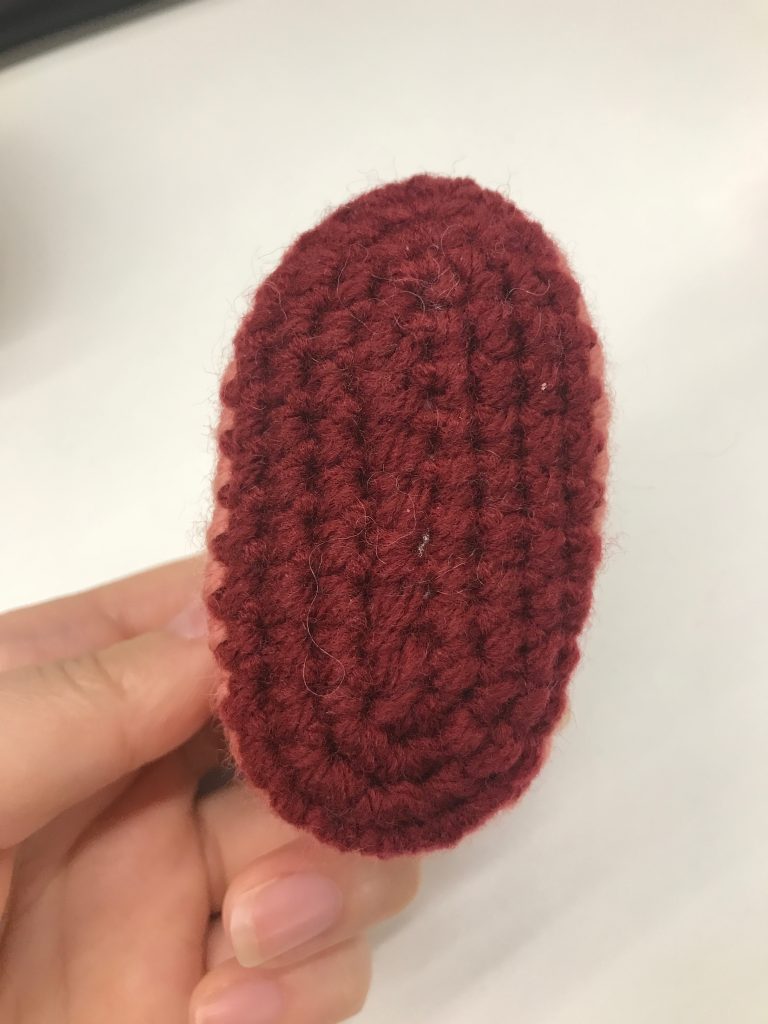 And then continue to crochet around the sole to make the boot shape.
Let's take a look from the other angle.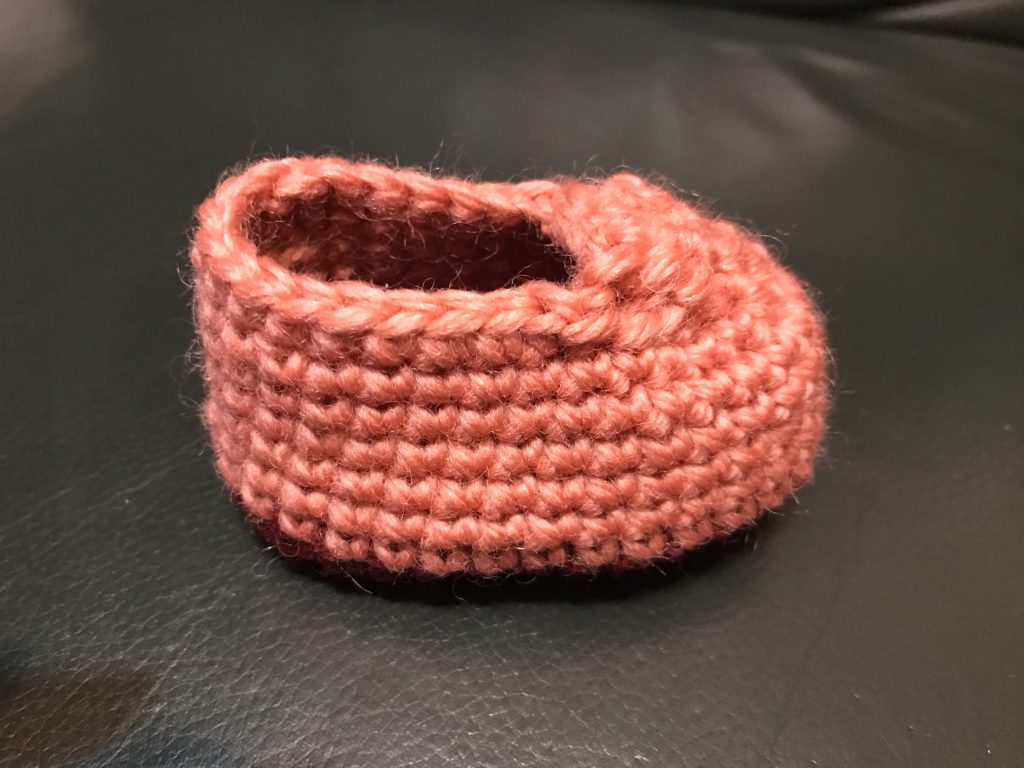 Change to green color to make the edge with a leaf at both ends.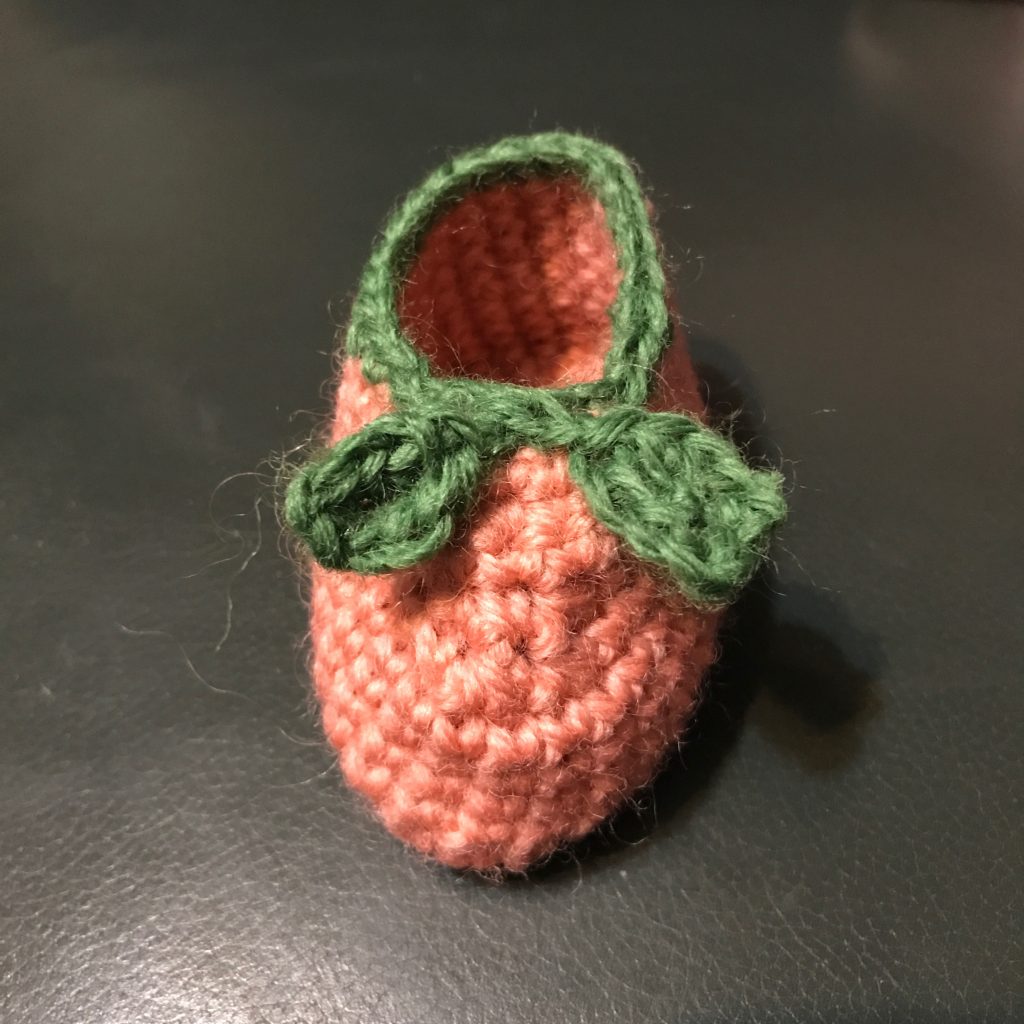 The basic body is ready. Take a yellow thread to add the details around.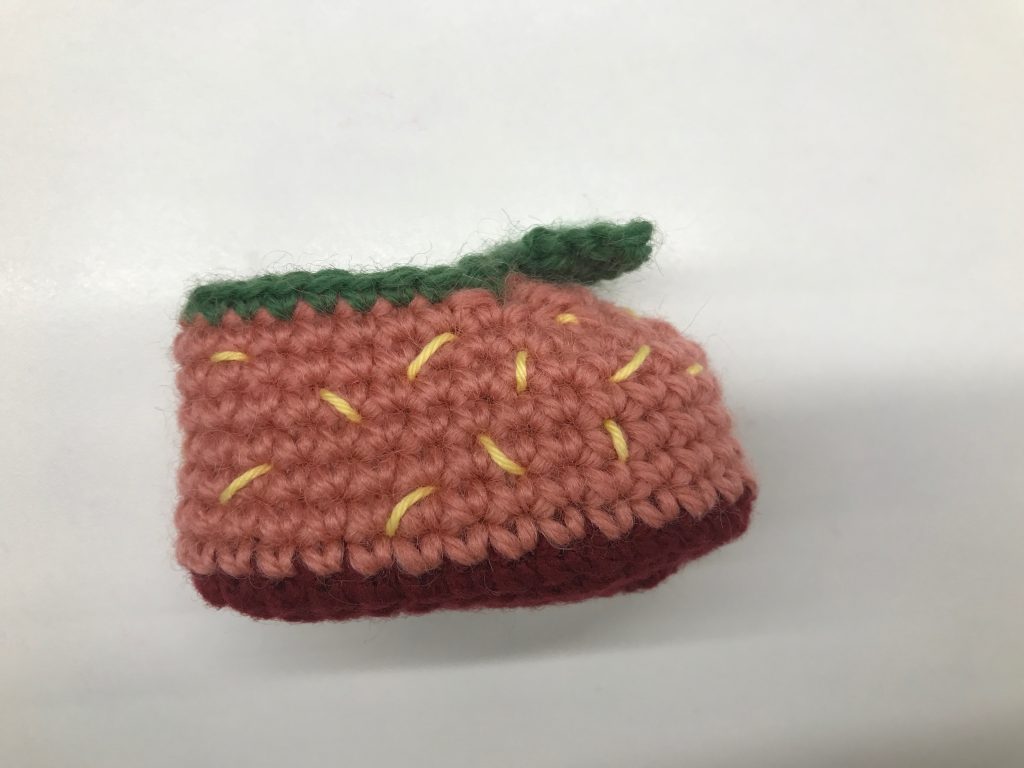 One boot is done! Repeat to make it a pair.
The original booties on the blog have a little daisy flower on the leaves. But I think that's a bit too much decorations, so I finished the booties here.
Reference with Free Pattern:
Strawberry Booties – A free pattern to crochet
Hope you enjoy my post~