With the leftover paper yarns from my previous crochet item – Summer Bucket Hat, I made two cup mats to match with the dining table in my home. It can also be used as a pot holder too.
Design 1: Single Color Yarn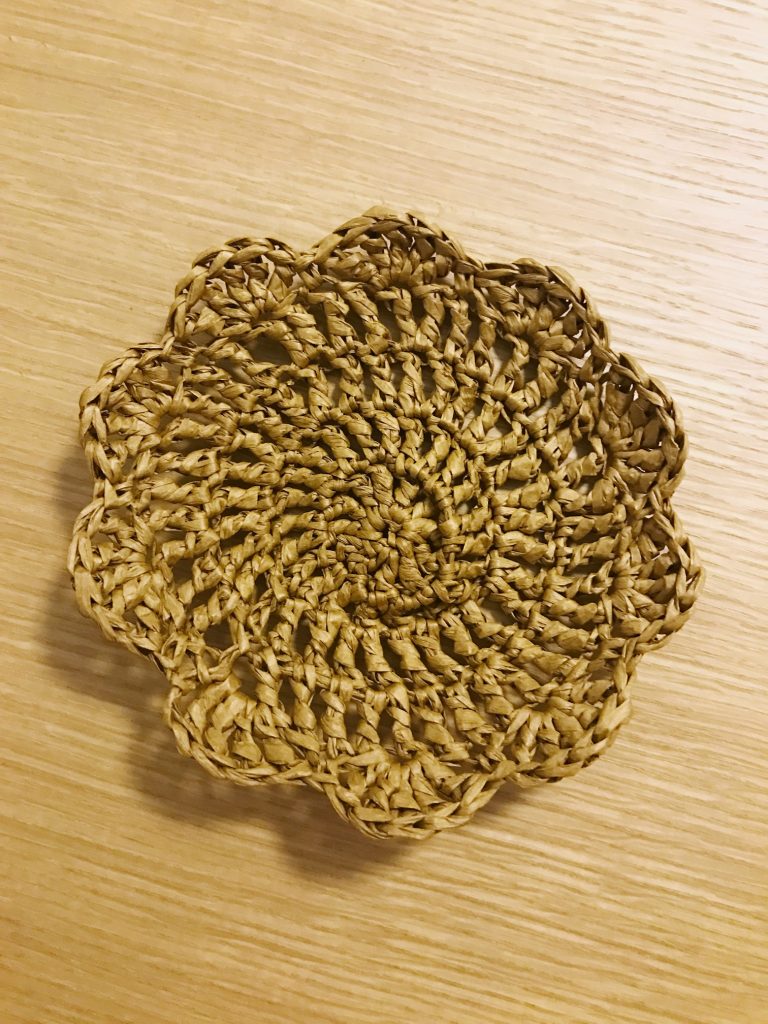 Design 2: Highlight the floral edge with lighter color yarn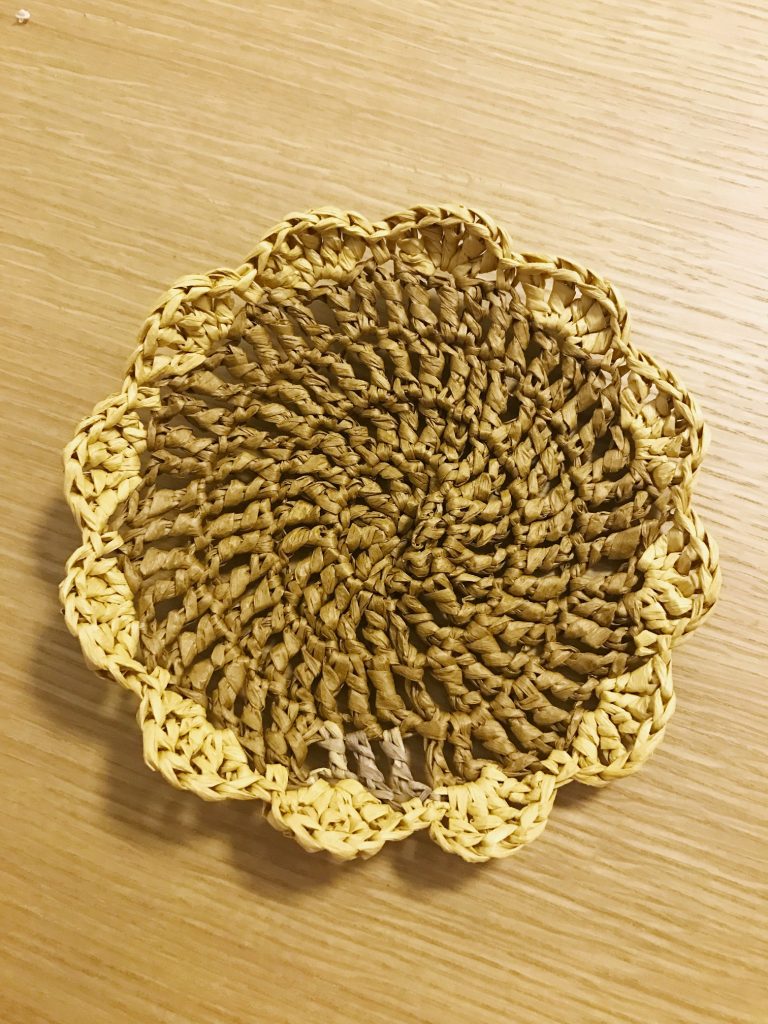 As this yarn is made of paper and are in beige and brown color, they give a sense of rattan which match with my wooden dining table a lot. It is definitely a perfect home decor if you are also using wooden desk surface.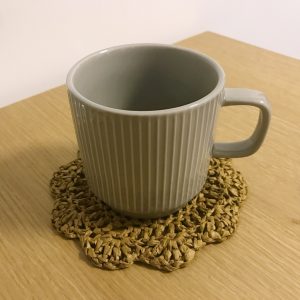 It's easy and quick to crochet one! However, it might not be too easy to get this type of yarn. I bought this during my trip to Okinawa before. Below are the yarns for your reference.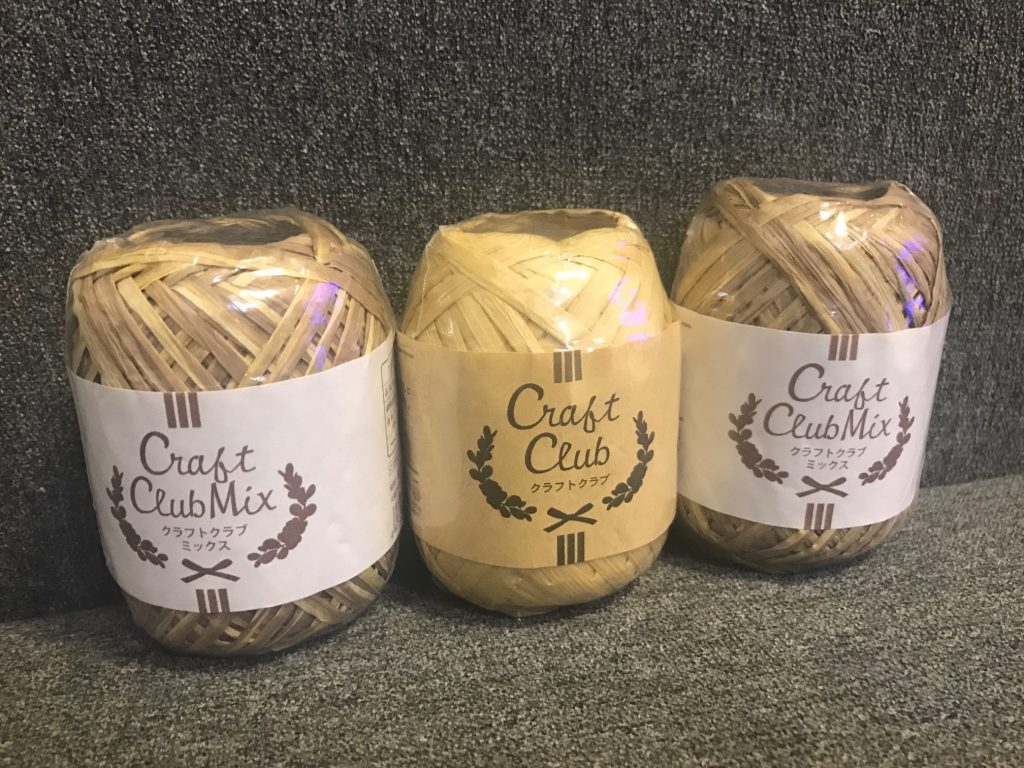 Hope you enjoy my post~