These roses and pot are all made with the leftover yarns from the previous project. I am not sure if most knitters or crocheters share the same thought with me, but I always get annoyed with the leftover yarns because it's going to be a vicious cycle. What does it mean? When you want to clear the leftover yarns with a new project, it is always so unlucky that the yarn is not enough for the new plush when you are already at the last few rounds. I can either give it up, or buy one more ball but that would just create a bigger leftover yarns. Therefore, I am always headache to measure and plan well with them so that I can clear them all out of my yarn cupboard.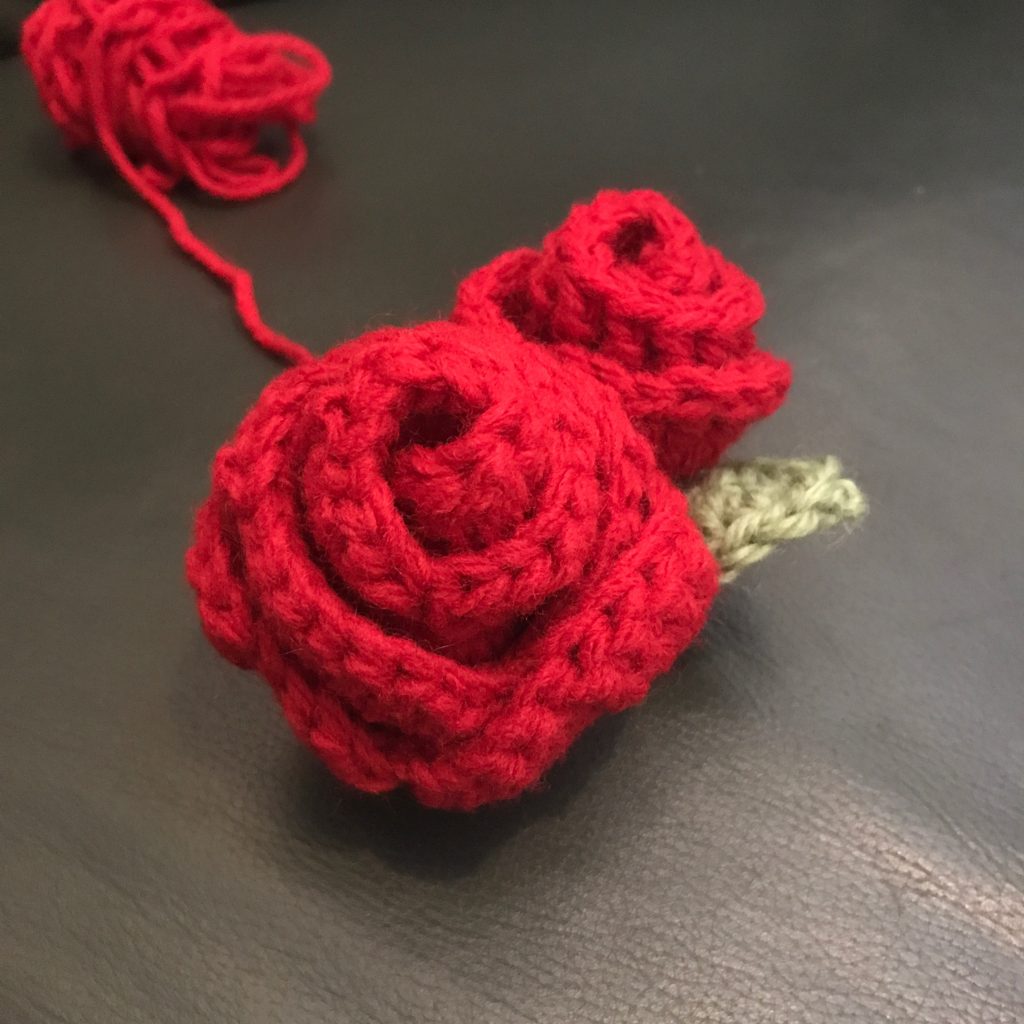 Crocheting this rose is really a good leftover yarns killer! It's super flexible to make bigger or smaller rose as the yarn go. For example, as you crochet along, when you find that there is not much yarn left, you can adjust by making smaller petals in the last few rounds. When yarn is used up, just end it there. The rose can always be shaped naturally with different numbers and sizes of petals. You don't need to stick with the pattern on your hand.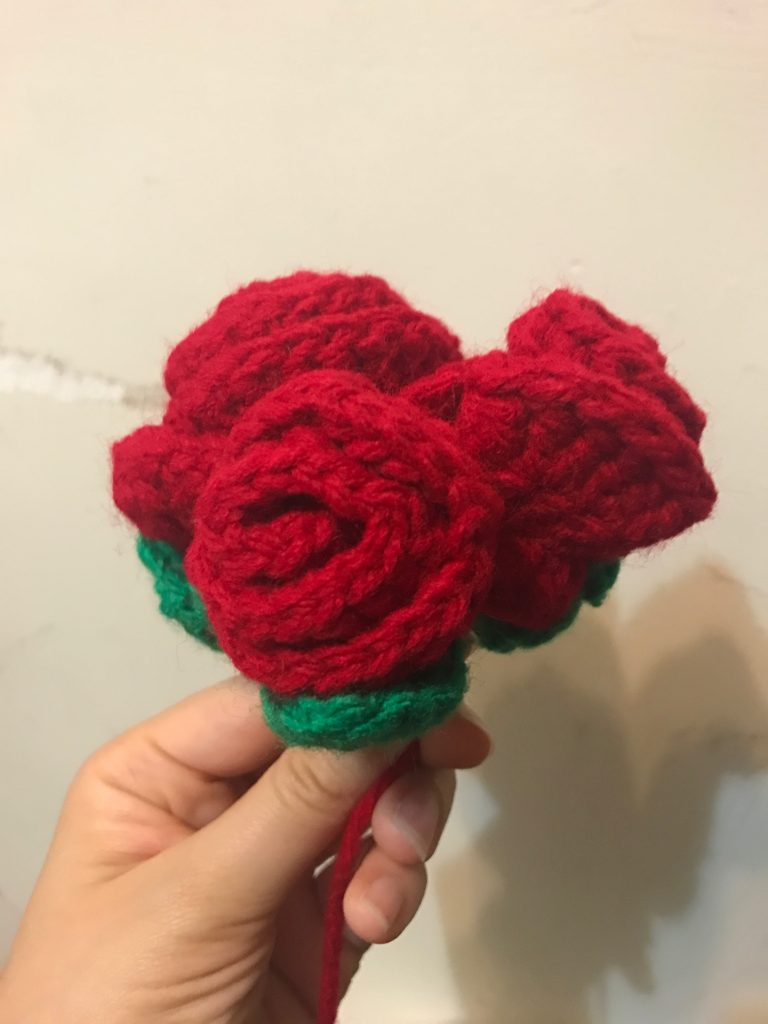 These are the 3 roses I made with all red yarn on my hand.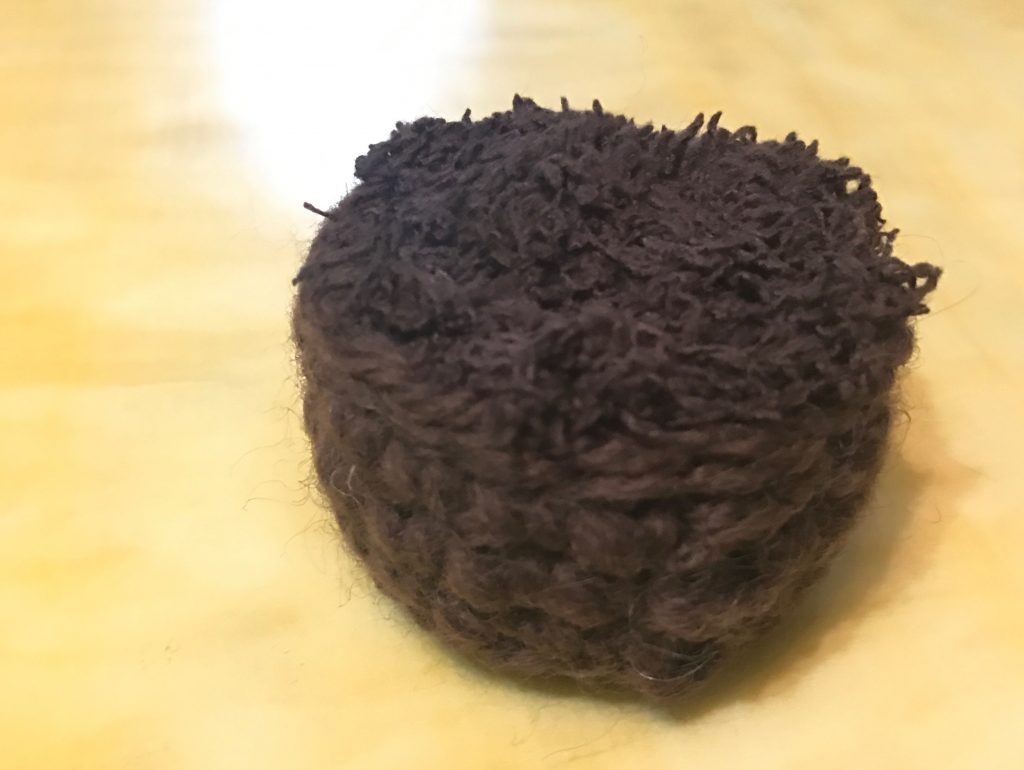 Next, I made the pot with the leftover brown thick yarn. As there are not much left, so I just make a short pot with just 3-row single crochet tall. And I use some fluffy brown yarn to make the soil part.
Add some leaves under the roses and sew the whole brunch of roses onto the soil surface.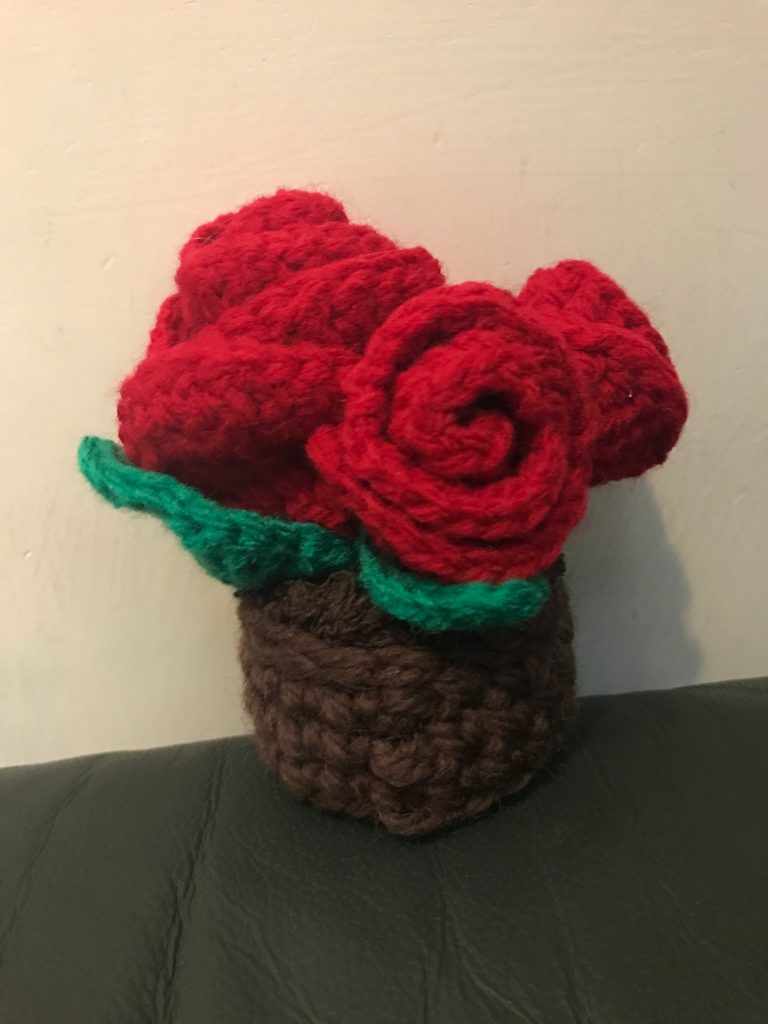 The rose pot is done! It's good to have this never-dying plant as a home decor.
Hope you enjoy my post~