This cute chickie couple is originated from my friend's vector drawing. He drew this for the celebration of Chinese New Year as it was the Year of Rooster. Below is his original piece.
Knowing that I am a crocheter, he asked me if I could turn his piece into a 3D amigurumi plush. I was a little bit overwhelmed to hear this request or challenge. But of course, I would like to give it a try as in WHY NOT?
So, I start off with the head.
And then the chickie hood.
The chickie hood is ready for putting the face in now.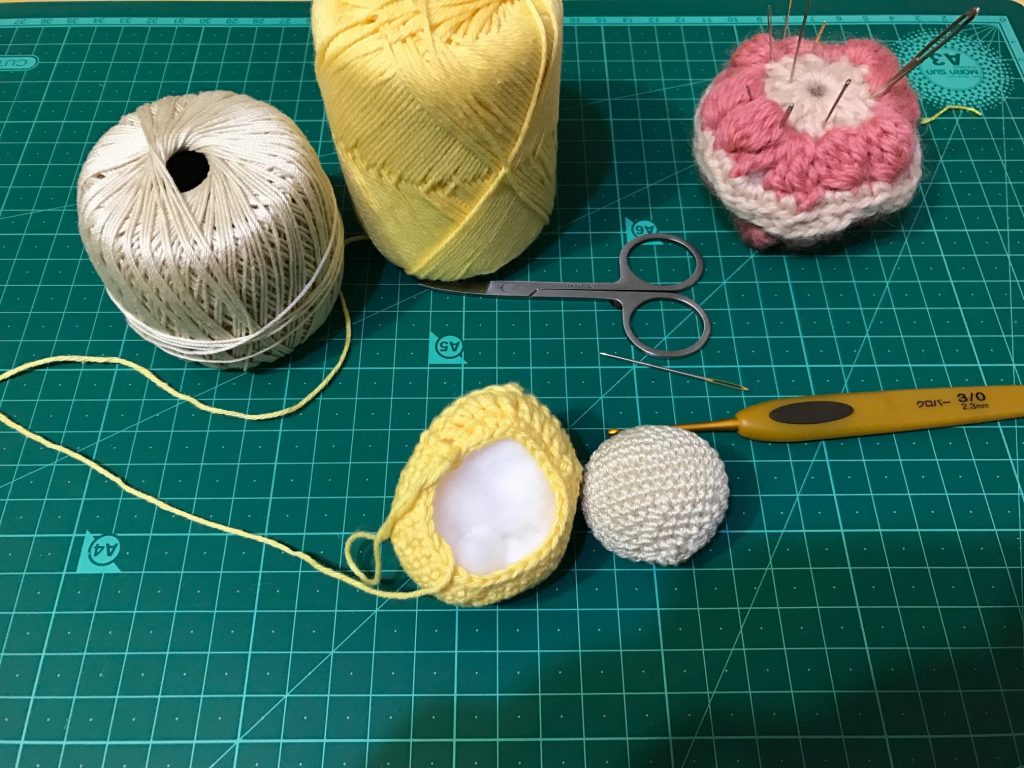 After inserting the head into the hood, I started crocheting the chickie details.
Add hair by simple stitches.
A small beak of the chickie.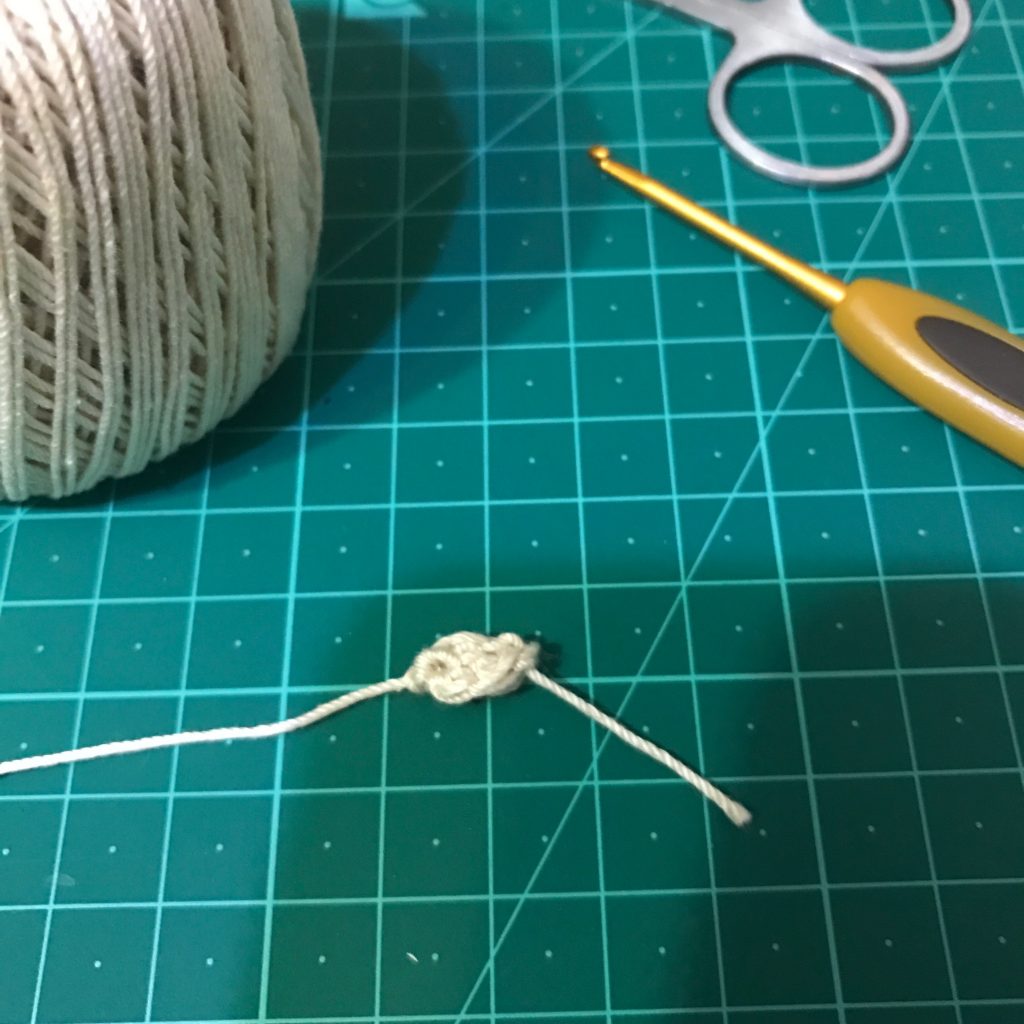 Sew it onto the edge of the hood.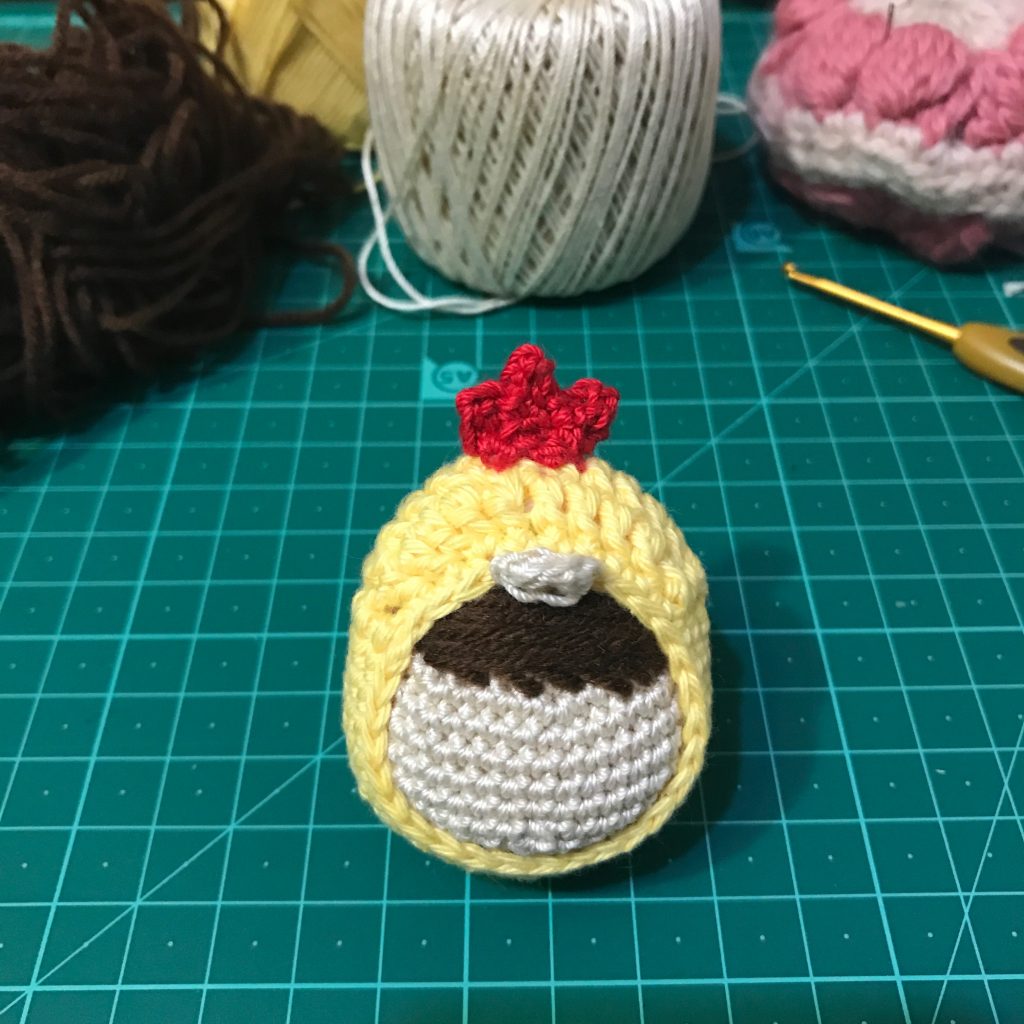 After sewing the beak, add some small black beads as the eyes of chickie and the little boy.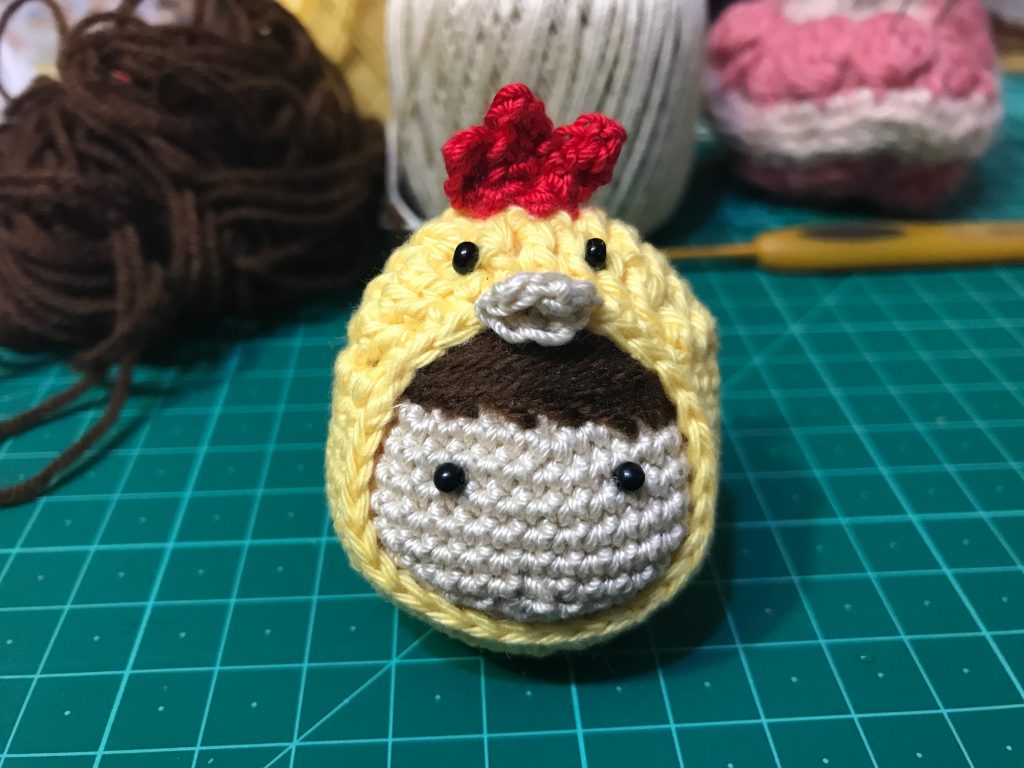 Do embroidery for the rouge.
The Chickie Boy is done!
Repeat the same head and hood for the Chickie Girl. Add different face details on it to turn it girly.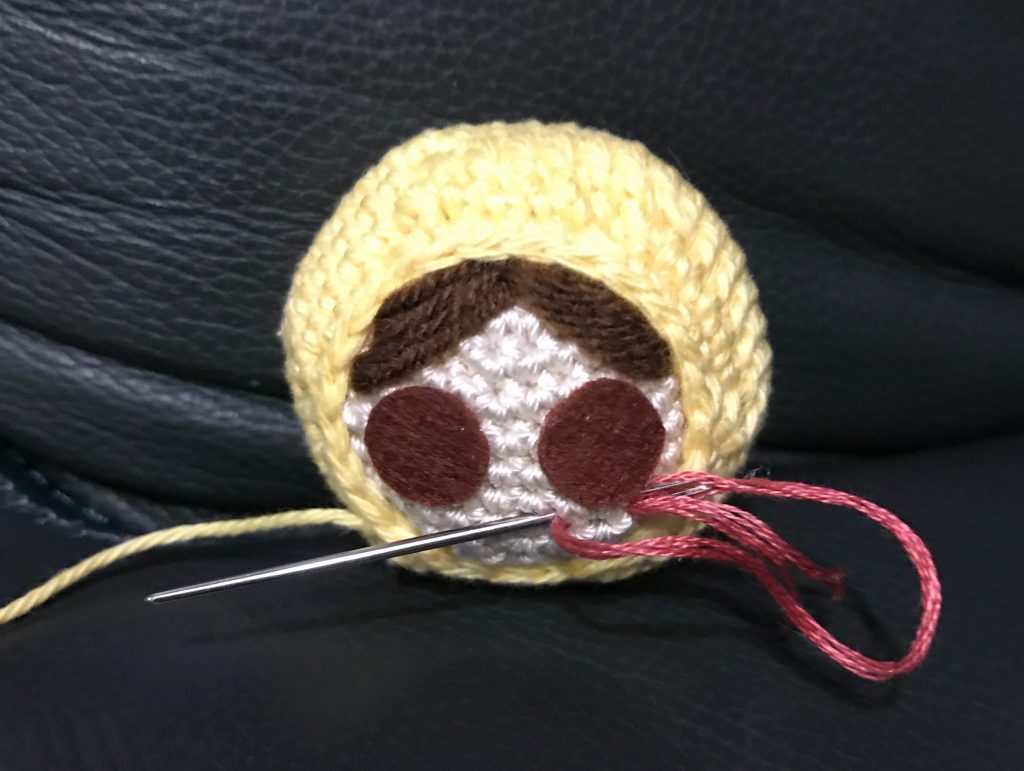 The Chickie Girl is done too!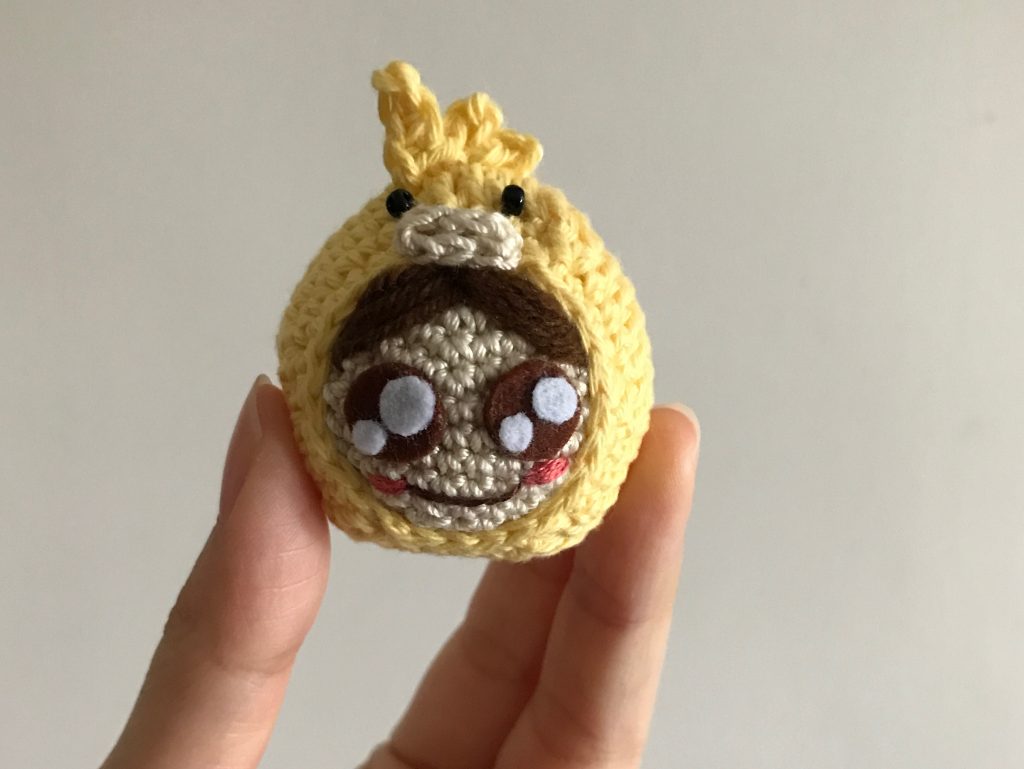 Proudly present, the cute chickie couple!
Which one do you like more? The boy or the girl?
I found the boy more adorable~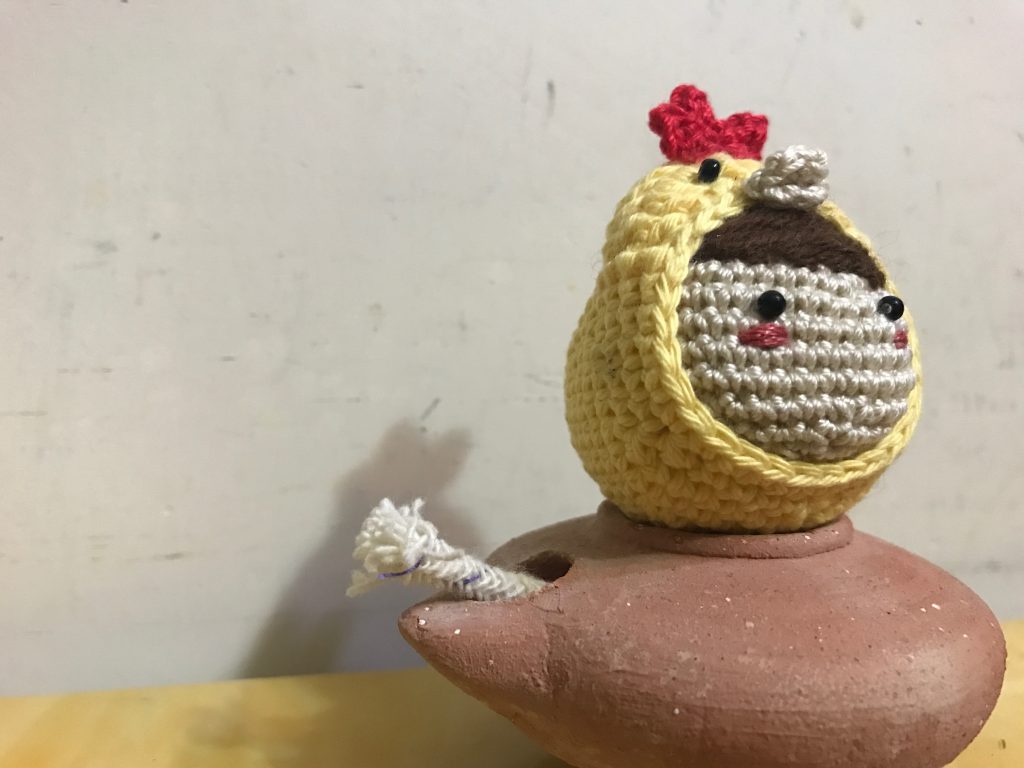 And they are ready to be sent to their "daddy", well I am referring to the designer hee…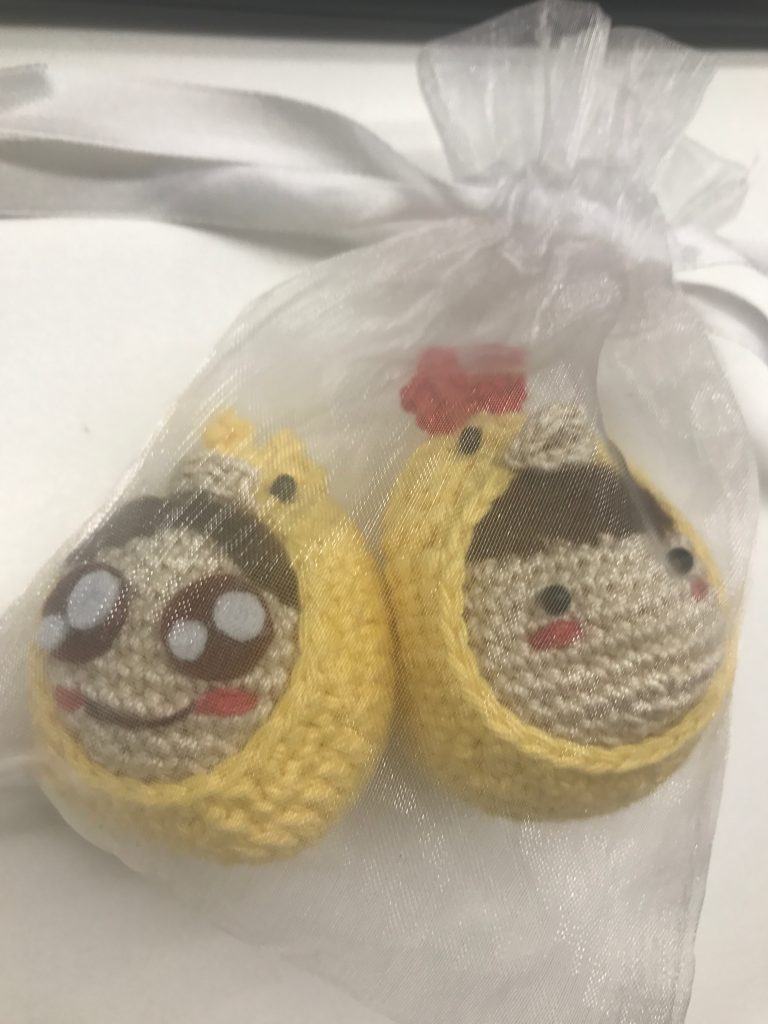 As the chickies are made with free hand, no pattern. If you like them as well and you would like to make one too, please DO leave me a comment and let me know. If there are enough comments, I will start to write back the pattern and share with you all.
Hope you enjoy my post 🙂